In a well-designed house or apartment, the kitchen is the central lifeforce that can effortlessly switch between a quick food prep station to an all-purpose laboratory for creating masterpiece meals. If your kitchen isn't fitting this description, perhaps it's time to renovate and turn that drab room where the oven and the sink happen to be into a hub of positivity and functionality. However, before you get your overalls on, the paint rollers ready, and the drop sheets rolled out, check out this quick list of things to consider while giving your kitchen that long-awaited makeover: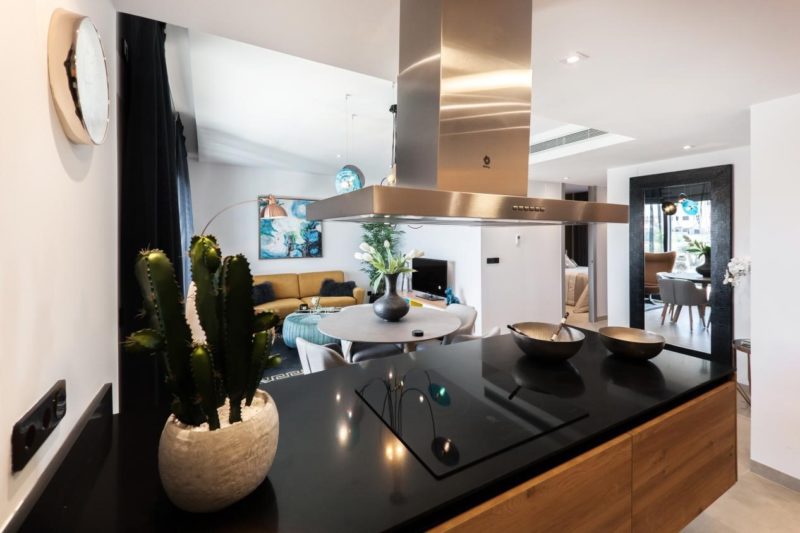 Induction Cooking
While your stove and oven may do most of the heavy lifting in the kitchen, let's not overlook the hard work you put in to keep them clean between meals. Pairing an induction stovetop with induction compatible cookware can revolutionize the amount of work you do in the kitchen. Gone are the days of disassembling the stove burners to scrub away the grime – instead, you can just give these flat surfaces an easy wipe after each use, and you're set. On top of that, their ability to heat up faster with low energy use makes an induction stovetop a no-brainer for any kitchen redo.
The Right Colors
Thinking about how certain paint shades may affect you in different rooms of the house doesn't have to be a deep dive into over-the-top color theory: just think about how seeing a clear blue sky makes you feel a little different to a gray, overcast one. A kitchen painted in productive, positive colors will encourage and motivate you to get in there, take on ambitious meal ideas and stay back afterward to clean up everything you used.
Shine a Little Light on the Situation
If you mostly use your kitchen to make dinner, it can be easy to overlook the importance of strong natural light during the day. Imagine finally finishing the renovation only to realize on the first weekend lunchtime that the same lights transforming the space in the evening make it look cold and inhospitable during the day. Natural light is essential for positive vibes, and even if the kitchen you're starting with has minimal or no window area, there are options.
Workflow Matters
When running through the mental checklist of what your dream kitchen needs to have, you may find yourself thinking too much about 'what' or 'how many,' and neglecting the ever important 'where.' Sure, you have enough cupboard space, a big enough sink area, and great bench space for all the food prep, but are you considering how you're going to be moving between all three? When planning your renovation, make sure to consider the functionality of your space so that it works in your favor.
Work With What You've Got
While we all know the common saying about trying to polish a, er, thing which cannot be polished, there's a lot to be said for working within the confines of the kitchen you've already got. Coloring within the lines, so to speak, you can still breathe new life into any room while leaving the base structure of it the same. By reinvigorating an old item instead of replacing it, you can also save a lot of money that can be better utilized down the line on sleek modern appliances or the next room on the to-do list.
There you have it! With these five points, we've hopefully given you some things to think about to ensure your kitchen makeover is a 'make right'.