Healthcare is emerging as a hot area for AI research and applications. According to Statista, AI systems in healthcare are forecasted to generate around 6.7 billion USD revenue by the year 2021. With significant impact on nearly every facet of the industry, healthcare is leveraging image recognition, deep learning, and a lot more to transform huge data pool into a learning database for training AI and detect patterns with the power of machine learning.
One of the surveys suggests that AI will be ubiquitous across the Healthcare space by the year 2025. Here are some of the fantastic things that are expected to disrupt the industry in the upcoming years.
#1. Innovating Internet of Medical Things (IoMT)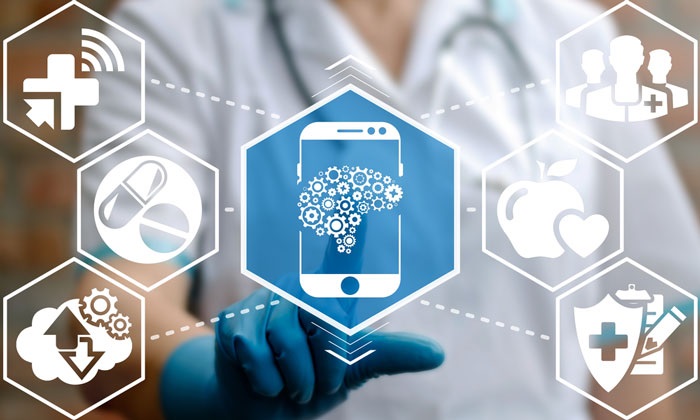 A healthcare application of IoT, the internet of medical things (IoMT) envisions a network of connected devices that is capable of sensing vital data in real-time. IoMT in combination with real-time intervention solutions has radically transformed the healthcare industry to provide end users with better service delivery, affordability, and reliability.
It aims at providing personalized care and higher standards of medical services using data-driven treatment regimens along with the optimized devices carefully crafted according to the individual physiological requirements. Available in various forms including smart wearables, domestic medical devices, point-of-care kits, and development of mobile healthcare applications, these devices have enabled professional healthcare services even in remote areas.
With their applications extending beyond regular healthcare management, these devices also help users to prevent diseases, promote fitness, and remote intervention in emergency cases. Offering a pool of benefits, the amalgamation of IoT and healthcare has not yet reached its saturation as of now. According to one of the allied marketing researchers, the IoMT market is expected to surge up to $136.8 billion worldwide by the year 2021. Thus, this is something healthcare professionals can seriously look forward to in the upcoming years.
#2. Rise of Telemedicine
A healthcare giant suggests that 2019 will mark a pivotal milestone in the adoption of virtual healthcare as consumers as well as service providers embrace digital healthcare more prominently. Healthcare professionals worldwide can now render expert services to patients leveraging digital aids like smartphones and computers. With more and more clinics joining the digital revolution, the line between physical and digital health is expected to blur further in the year 2019. To keep up with the trends, physicians need to really really upgrade their skill set to incorporate virtual care visits or asynchronous telemedicine experience.
Most significant effects of telemedicine can be visualized in the medical healthcare realm wherein patients can gain access to their therapist in minimal clicks and efforts. Patients requiring emotional support can easily seek one without having to go from one place to another or having to wait for the appointment to be scheduled.
#3. Wearables in Healthcare to See More Popularity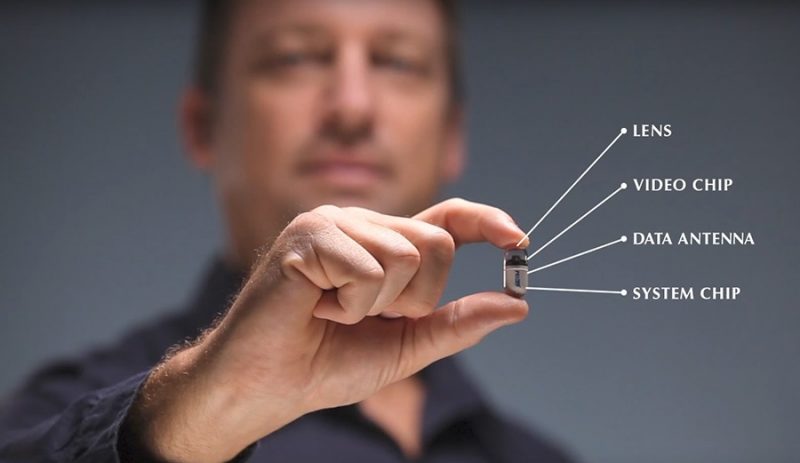 Undoubtedly, wearable technology is poised to disrupt the healthcare realm in the years to come. Studies emphasize that global wearable market is expected to reach 12.1 billion by the year 2021. Their ability to track vital signs or health and fitness related data have helped professionals across the healthcare industry to help patients with improved diagnosis, treatment, patient monitoring, and disease prevention.
These benefits also extend to provide the patients with advanced personalized services tailored to specific needs. Precise medical parameters now allow early detection of the symptoms, thus, gain access to timely care. Besides, wearables have enabled smart remote patient monitoring with medication adherence, information registry, cost-effective healthcare and a lot more in the most accessible forms.
Innovation in the wearables though is not expected to take a back seat as of now. The mix of artificial intelligence and machine learning in healthcare in the face of continuous glucose monitoring devices, smart bandages, smart pills, and remote patient monitoring is expected to lead the future of healthcare in the upcoming years as well.
#4. Chatbots in Every Corner of Healthcare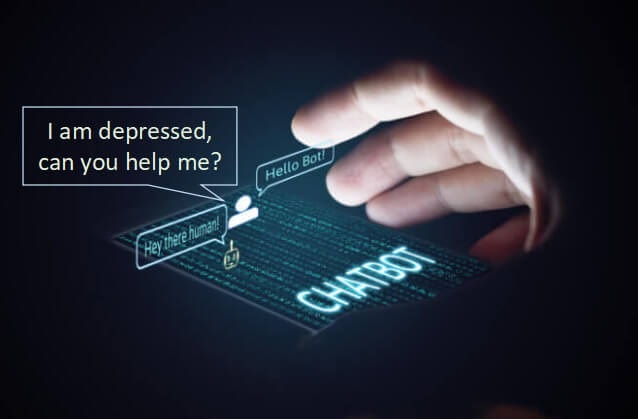 Amanda has been fighting anxiety all her life. Now that evaluation of her new job is on the way, she's all the more nervous.
Taking a deep breath, she ends up typing a long tail of messages on her phone. She is full of doubts, and fear. Fear of being laughed on, fear of being less smart, and most importantly, fear of losing her job.
Within a few seconds, her screen lights up with a message,
"Hey Amanda, you are just going through a phase of distorted thinking, and it's normal.
These thoughts generally are the result of negative thinking or emotions that we go through when we force ourselves to be rational and accurate.
I'm soon going to send you a worksheet that will train you to look at the positive aspects of the things."
This was the kind of supporting response Amanda was expecting, and soon after filling out her worksheet, her mind calms down.
Chatbots have been a buzz in the town for a long time now. However, the healthcare ecosystem has not leveraged its full potential as of now. Not only does this combination proves to be a cost-effective alternative to the conventional healthcare systems, but also help patients book an appointment with the physician, notify the nursing staff of emergencies, and keep track of patients' health status.
Additionally, as mentioned above, some of the chatbots can also help the patients find the most suitable treatment directly without having to wait for a healthcare attendant. This proves that chatbots have a significant role to play in the healthcare industry and with the experiments showing up, chatbots are expected to attain substantial heights in the healthcare industry in years to come.
#5. Cloud Computing to Gain 24/7 Expert Healthcare
One of the most promising combinations of technology and healthcare looks like the one formed by combining it with cloud-based solutions. Patients can now directly upload their reports which can be accessed by the professionals on the go. This has also enabled round the clock healthcare accessibility. Not only this, but the trend has also allowed remote patient care wherein healthcare experts at a location can serve the patients across the geographies, thus helping professionals to expand their reach and enabling patients to get better care.
Key TakeAway
The combination of AI and healthcare has considerably improved patient experience by enabling 24/7 expert assistance. From remote monitoring to on-the-go critical care, the healthcare industry has seen a great revolution in terms of technological transformation in the past. Having said that, future is no exception. While we can merely predict what's in store, awaiting surprises from the innovative minds will be worth the watch.
Author Bio:
Apoorv Gehlot is the founder of Matellio LLC, a software engineering studio based in California, USA. Being an avid learner, he takes a keen interest in exploring various aspects of the digital realm, and ideate some of the finest solutions with his team of innovators. Apoorv believes in sharing his time-tested experience and deep-rooted knowledge with the readers across the world to enlighten the audience through concise and meaningful write-ups.