Computers have been an absolutely essential part of our everyday life. From checking emails, shopping, connecting with our friends through social media, and even managing our bank accounts and financial statements, computers are a constant ingredient in a person's daily life. Bill Gates, former Head of Microsoft, once said that his dream is for there to be "a computer in every home." However, we've taken that dream so many steps further with our reliance with computers; not only do we have a computer in every home, we have a computer for every person in the house, be it a desktop, laptop, or netbook, not to mention tablets and smartphones that function as micro computers.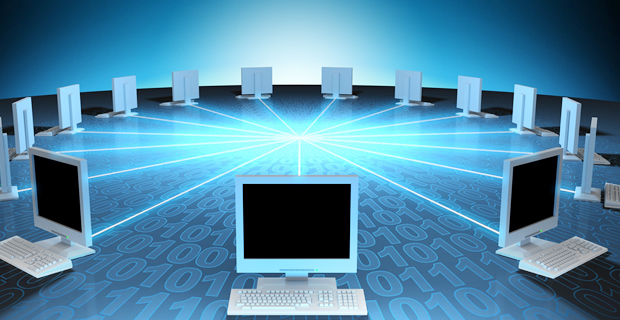 Computer usage and Internet usage goes hand in hand. An article published on May 2013 by the United States Census Bureau reported that 75.6% of households have a computer, and 71.7% of all households use the Internet. With a large percentage connected online, these computers are fertile ground for malicious software, as well as persons with nasty intentions. Because of our heavy reliance with computers and online connection, we are vulnerable to phishing scams, credit card fraud, and identity theft protection, among others. Our computers are in constant attack by hackers and malicious software such as viruses, spyware, Trojans, and other malware. We need a variety of IT solutions to secure our computer from these online threats.
How to Protect Computers
Prevention is better than cure, as the old adage says. It is better to prepare for any malicious attack by securing the computer before it is infected. Most computers come with Firewall pre-installed with their operating systems. This feature prevents hackers from gaining access to the computer and stealing sensitive information such as passwords and usernames, credit card information, email addresses, etc.
If the computer is part of the network, the network router should be equipped with a firewall to prevent access to all the computers connected to it.Installing anti-virus software, as well as an anti-spyware program, also helps prevent unwanted access to the computer. Viruses can wreak havoc on system files causing the computer to malfunction, while spyware enable other people to observe your online activities and collect sensitive information such as your social security number, addresses, and credit card numbers.
Be Vigilant
Protecting the computer is not a one-time thing; installing the antivirus and anti-spyware software does not ensure that the system will never be infected. It is best to keep the operating system up to date to make sure all the updates containing solutions to the latest security vulnerabilities are installed.
Users have to be careful when downloading dubious email attachments from unfamiliar email addresses. When entering the username and password to any online account, check whether the URL is correct. Financial accounts and shopping websites should have secure and encrypted facilities, ensuring that credit card information is kept private. Make sure the URL starts with "https://". Be careful when installing software updates as there are malicious programs disguised as fake updates, or free anti-spyware and free antivirus programs, which ironically, contain the very programs they purportedly protect against. Computers and Internet connections have been so embedded in our day-to-day lives that it is vital that we secure it to ensure our own protection.