Optimizing your brand means that you target a specific audience within your customer base, and that you give that audience multiple ways to interact with your brand. Whether your targeted consumer wants to browse, join, refer, enroll, inquire, or buy, your business should be ready to respond immediately. Review these 4 tips, and get started now to reach a consumer base that wants around-the-clock access to your brand.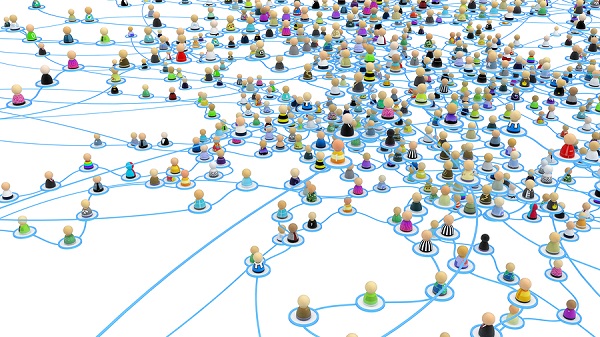 1) Take Advantage of Social Media
Considering almost 60 percent of the tech-savvy generation (25 to 34-year-olds) will use social media to voice complaints, your brand must keep up with their pace. Establish a strong presence across multiple social media platforms, so that you have a way to access consumer networks, and so customers have a way to contact you. Adapting to the current mode of communication is key to keeping your brand relevant to consumers.
2) Expand Your Modes Of Contact
Customers are now taking a multi-faceted approach to purchasing from and interacting with a brand. They want to purchase online but pick up their item in-store, or raise a concern on Twitter and get a response via email. Expect that customers will want an immediate response for any questions or issues they have, and be prepared to respond to them across many platforms. Look to Instant Checkmate, a background check service, as an example. Their cancellation page offers three ways to cancel a subscription so that their customers can use whatever mode of contact they prefer.
3) Set Up Loyalty Programs
Only 12 to 15 percent of customers are loyal to a single retailer, but that small percentage generates between 55 to 70 percent of company sales. The best way to optimize your loyalty program is to create individual customer profiles that track consumers' purchasing patterns. Look at each item they're buying so you can personalize your outreach to their interests and behaviors. If you know a customer buys a certain product or brand, offer discounts on that item for a future purchase. That way you'll avoid untargeted spam campaigns (via SMS, email, etc.) that can alienate or overwhelm customers.
Customers who make repeat purchases from loyalty programs also help you easily forecast sales, so you waste less money buying goods you won't sell. It's a positive chain reaction: Keep customers buying, and you'll have greater spending power on things that keep them happy, like great rewards programs and superior customer service.
4) Go Mobile
Of the 60 percent of consumers who now own a smartphone, 64 percent want to be constantly connected. If your brand has fully integrated mobile apps and mobile-optimized websites, that's great news. But for most businesses, this resource is often under-utilized. A restaurant, for instance, allows mobile users to make orders and reservations, but then they offer no rebates or coupons for a return visit. Retailers create apps for in-store and online shopping, mobile coupons, and price-checking, but then they lack a rewards system for repeat customers.
To take full advantage of the mobile experience, combine steps 3 and 4, and create a mobile loyalty program. A 2013 survey reported that 47 percent of consumers would choose to shop at a store that offered a mobile loyalty program over another store that didn't. A mobile loyalty program makes it easy for customers to browse and purchase. More importantly for your brand, it helps you build a rich customer profile base that can personalize future rewards for returning customers.
Be Competitive With Brand Optimization
In order for your business to stay afloat in a competitive environment of 24/7 accessibility, take advantage of multiple platforms for reaching your target audience. Remember that everyone is on their phone, so going mobile is crucial to your success!
About the author:
Katy Jacobsen is a tech geek and lover of all forms of social media. Originally from Marin, CA, she now works for a marketing firm in West LA and loves thinking of new ways to expand clients' brands.