Social media marketing is the hottest channel among marketers today.Businesses, large and small, are turning to social media to drive repeat business and attract new customers.It also helps your business build long term relationships with consumers so they become regular visitors of your site.
With social media, you have the great benefit of being available 24*7 to your followers, but that does not mean you should annoy your followers by constantly posting a stream of irrelevant content or tweeting only about your business – your recent product releases or upcoming events.
Here is a list of 7social media practices that cankeep your business from succeeding online:
Flooding Your Followers Social Feeds
People follow your business page on social channels because they like your products or services or they like the content that you post on these channels. But their loyalty does not mean you keep annoying them with a truckload of posts every hour or day.
It's important to be active and get your message across on social media, but too many posts a day can frustrate followers forcing them to unfollow you. In fact, there is no quicker way to lose followers than by spamming their feeds.
Annoying your audience with too many irrelevant posts in an hour or two may even encourage them to report your post as spam; this will have a hugely negative effect on your online reputation.Instead, schedule your tweets, posts and pins in a way such that they are published evenly through the day.
Repeatedly Asking for Likes or Retweets
There was a time when including 'Please retweet or Like' in your tweet or post generated more retweets or likes. It was considered to be highly effective social media tactic. But today, this is an outdated tactic and if you are still incorporating it, you are not winning any brownie points from your audience. Moreover, Facebook this year announced plans of penalizing pages that bait users into liking and sharing content.
So, social media managers, rather than asking for retweets or shares, should provide valuable content that inspires and encourages conversations naturally. You should post thought provoking content that grabs people's attention and entices them to react to such posts.
For instance, "Our new study sheds light on cloud computing. Please retweet it, if you like it."- This tweet comes across as needy as it is begging to be retweeted. This discourages customer engagement. On the contrary, if it is changed to "Do you agree with our new study on cloud computing? Share your thoughts!"- This tweet will lead people to not only give valuable insights on the topic but also retweet it voluntarily.
Posting Only Self-Promoting Posts
There needs to be some benefit to fans for following or liking your business's social page. People do not like to receive any kind of advertising content in their news feed or Twitter feed. So, if your posts seem like typical ads to them, they may end up unfollowing you.
Instead, people are looking for interesting or entertaining content that can help them solve their issues or enhance their knowledge.If you are able to deliver this content to them consistently and effectively, you can make sure these people become your loyal followers.
Intel, for instance, has a highly engaging Facebook page. The reason it's so engaging is the company follows the 70/20/10 rule.The majority 70% of content Intel puts up is unique, valuable information that is useful to their followers, 20% is the shared content from other sources and the remaining 10% is self-promotional.
Not Responding to Questions and Suggestions
Not responding to tweets or comments is one of the most frustrating aspects of social media. Social media is not a one lane road. Simply posting relevant content on your social channels will do you no good other than helping you attract new followers. If you want your followers to keep following you, you must communicate to connect with them.
To build an effective social presence, focus on responding to your followers. If a fan leaves a comment or retweets your content, take notice and respond. Connect with everyone who approaches you on social channels. Don't use one word responses. They may appear as being impersonal and construed as a mass reply to followers.
Start listening and respond on time to follower requests and concerns on social channels. This will stop them from getting frustrated and help you achieve the desired ROI.
Overusing Hashtags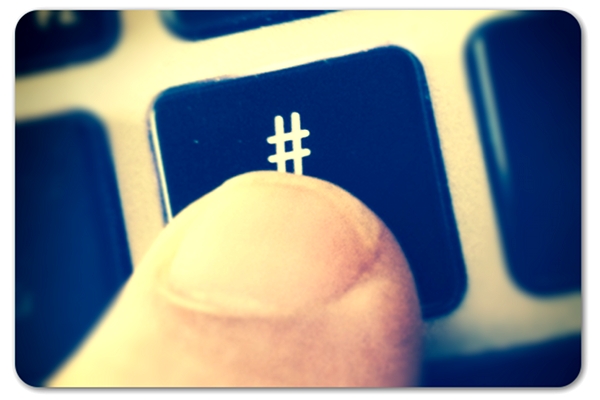 Hashtags are one of the most overused tools on social platforms like Twitter and Instagram. Many social media managers think adding more hashtags will bring more traffic to their social channels. However, according to new research found on socialbakers.com, overusing hashtags can turn your fans and followers off and drop your posts' precious interaction rates. Adding irrelevant hashtags may help you get few likes or shares, but that does not actually create interest in your brand or generate leads for your business.
The best way to use hashtags is to use a real time trending hashtag that is pertinent to your industry or of the event that interests your target audience.Most readers consider one to two hashtags per tweet within acceptable limits.
Sending Automated Messages
Social media is time consuming, so automation of messagescomes across as highly appealing to businesses. But an automated message is a generic message rather than a personalized message. Many people, therefore, regard automated communication messages from businesses as advertisement and may even choose to report the message as spam. In a worst case scenario, they may even choose to unfollow you because you've been sending them these messages.
As the official Twitter Help Center itself notes, your new followers may be highly annoyed if they receive a 'Thank you for following me!' message from your social profile immediately after following you.
So, stop annoying your social media fans and followers by sending them automated messages and cluttering up their inboxes with impersonal messages.If possible, send them a personalized message. A personal touch to messages will make a significant positive impact on your followers! You should also provide them with quality content that interests them; thereby giving them a reason to keep following you.
Deleting Negative Comments
Businesses consider negative feedback as bad for their reputation. So, many social media managers are instructed to delete such online negative comments immediately. But by deleting customer feedback, you leave the impression of being a business that does not care about customer issues. Deleting negative comments or tweets will make an already disgruntled customer simply more frustrated. Moreover, brands that follow this tactic run the risk of turning away potential customers.
Businesses should, therefore, respond to such negative comments quickly and graciously instead of ignoring or deleting them. Addressing these issues and solving them on time will help you earn the loyalty of your customers.
Are you making any of these 7 mistakes? These mistakes could be slowly strangling your social presence and the ability to attract new followers. Alter your social tactics to reap the maximum benefits offered by social platforms like Twitter, Facebook, Google+, LinkedIn, Pinterest, Instagram, and many other social media platforms.
John Siebert is the President and CEO of Tranquil Blue – A Tampa Website Design Company that focuses on all kind of website design, mobile app development and search engine marketing.