In today's uncertain economic climate, many businesses are nervous about taking on debt. Financing a debt is another responsibility to add to the day-to-day operations of your business. There are times, however, when small business loans are an excellent solution. And if you need them, there are worthwhile options available. If your business is expanding, facing some unexpected costs, needs some new inventory, or is simply looking for a way to guard against downturns, a loan is definitely the way to go.
1. Business Expansion
Probably the best time to get a bad credit business loan is when your business is on the verge of expansion. Increasing your working capital is often the only way for a small business to get ahead. In most sectors, this means purchasing new equipment, expanding your premises or opening a new store. If you can show that your business is making a strong profit, is generating a healthy and positive cash flow, and has positive forecasting numbers for the future, there are plenty of institutions who will consider giving you a loan.
2. Purchasing Inventory
Any well-run business needs a continual supply of goods. Banks and other institutions are often very willing to give loans for this purpose, as the repayments can easily be made from the proceeds of sales of the goods. If your business is seasonal in nature, or if you haven't updated your stock for a long time, you might want to consider this type of loan.
3. To Increase Working Capital
Working capital is the money used to finance the day-to-day operations of a business. Generally, a well-established business already has adequate working capital. But if your business is relatively new, a loan may give your business the kick-start it needs to get up and running to speed. Working capital loans are also great for seasonal businesses, who may need to bridge some cash flow gaps. Because they are often given to new businesses, these types of loans are riskier, which can mean higher interest rates.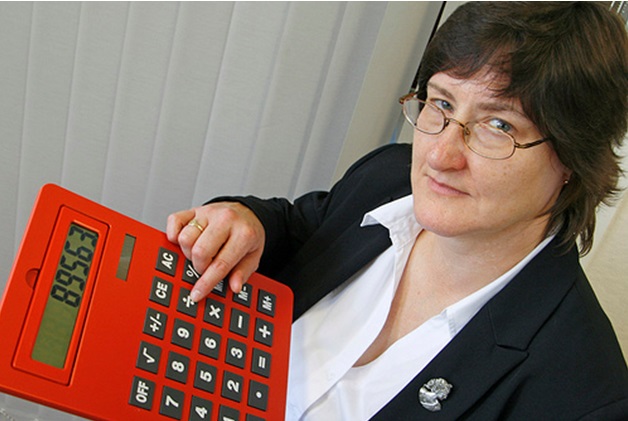 Image via Flickr by Alan Cleaver
4. As Protection Against a Slow Period
This may sound risky, but in fact, if you are operating during uncertain times, it a good idea to take out a line of credit while conditions are good to cover the times when things might be slow. In fact, according to the U.S. Census Bureau, during the 2008 recession, small businesses who had taken out a line of credit before the recession stood a better chance of surviving. A line of credit works better than a loan because with a line of credit you can have the cash available for emergencies, but you are not obliged to use it.
Of course, borrowing money for things you don't need is never a good idea, but if your needs fall under one these four categories, then a business loan is a wise move. Even a business with bad credit can apply for a bad credit business loan. Just be ready to show that your business currently has a reasonable cash flow, and that you have planned how you are going to make the repayments, and you're probably good to go.