So the excitement of starting my new business idea was in full flow – new logos created, I'd bought the domain name, the company now existed as a bona fide enterprise. Next stop build my website and promote. Obviously, the options available for this decision almost paralyzed me with fear! There are so many choices of flavour of site that I can barely workout what to do next. Finally, I narrow down the specifications and look towards a template that offers a resemblance to the company idea. Taking a leap of faith I purchase a good-looking site template.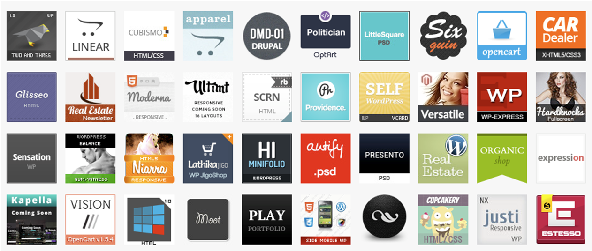 I know that to many marketing specialists and indeed web designers reading this article you will think this process should be easy. But since so many of us techno toddlers are now attempting to DIY our sites – its safe to say that the path to walk is not as simple as first anticipated.  I think that there are some basic considerations that should be thought through before venturing into the world of WordPress themes.
Firstly, if possible try to read the forum or blogs to find out what kind of questions are being asked about the template before you buy it.  Look for the basic stuff and see how difficult it is to change things – as discussed by other users.  Not all WordPress themes are born equal!!  Some are much more complicated than others. I understand that this is tedious work – but a little preparation will really save you time in the end. The level of service provision is not standardized so if you don't check these things out you may find you have paid out money for something you simply don't understand how to use and cannot find a decent support mechanism to show you.
Also, prepare what you want the site to do – don't buy something with Blogging potential let say, if you don't need this.  Have a close look at the steps used to upload the files onto the server you are using and make sure you understand this before you take ownership of the template.  If words like FTP or domain upload are new to you – make sure you find out how to upload a word press template before you buy it.  Look at the manuals if you can.
Look closely at the interactive aspects of the design and make sure you can utilize these functions in your site – if you remove all of the sparkly stuff – you may find what you are looking at barely resembles the thing that drew you to the site in the first place.
If you want it to look like the template – don't change it too much!!  I found myself sold on a very clean looking site that had amazing images that really pulled your eye towards the center of the page.  The slider was fantastic – but, when I added my own fairly bland business related images, the whole experience of the front page was impacted.  I then had to hunt for slightly ambiguous images to upload just to get back to where I started.
After a period of time it is likely that the creator will post an update for the template.  Be warned ensure that you back up before trying to apply the update! Try to look for detailed instructions as to how to follow this procedure, usually offered in a YouTube video or online manual. If you get this wrong, there is a chance you will lose all of your time consuming effort. Pay great attention to the comments left by other customers before buying your template – in some cases they won't bother to come back to you with detailed supportive information. But if you do your research you may find a gem! My template designer Andon has offered no end of support via his forum and email – and since my site was quite significant at the start of the business it was crucial to know there was some support available.
Also, if you mess up – back up frequently and don't be afraid just to start again.  Its quite sensible to write all your wording into word document first – not direct to the site – so that if things go wrong you can quickly put everything back in again.
Finally, think ahead – once you have created your site – you may need email marketing, or translation language software, or specific plug ins – check before you start that you can do this with the template you buy – all WordPress sites are not born equal!