With blogging now having become one of the main pastimes for many computer users, and the fact that you can also update your live content pretty much wherever you go, then there's never been a better time to become a part of this vibrant community. However, when it comes to deciding on the tools for getting the job done then it can be a little bit trickier, simply because there are so many options available to you.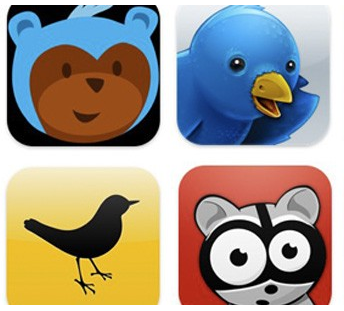 After all, there are literally thousands of apps out there in the marketplace right now and these range from the good to the bad and the downright ugly. With a little bit of careful research beforehand though, you can generally be pretty sure when you've spotted a good one, five of which are displayed below…
Building your pages is obviously the first step in the process and there are oodles of software apps that can assist you with this. It's little surprise to learn that WordPress continues to be a perennial favourite, as it comes with a full array of tools for getting the job done and can be integrated with Twitter quite easily.
Next up, it's also a good idea to be able to publish or at least cross-promote your blog posts on Twitter and if that's high up your priority list then try something like TwitterFeed . This enables your posts to be automatically tweeted as you produce them meaning that you'll create much more vibrant online community and allow people to keep bang up to date when you've posted some new musings.
Images are another essential of any blogging and Twitter-type activity so be sure that you get the best from your digital photos by enlisting the help of something like TwitPic. This handy app allows you to post photos and also video content from just about any kind of mobile device, which makes it a must-have piece of software kit if you're blogging and Tweeting on the move.
It's also a good idea to keep track of what sort of business your blogging and Twitter activity is doing. So, in that respect it's easy to get in-depth facts and figures by using the app version of Google Analytics. This software will feedback detailed information on every aspect of your live content and allow you to shape the way it ticks in the future too.
Finally, Twitturly is well worth a look if you want to keep tabs on the links that are being posted be people who follow your blogging and Tweeting posts. This is actually a great way of staying organised and keeping an eye out for which are the most useful and productive posts on your blog and Twitter account. It's free too, so costs nothing to try out and see if it benefits your blogging duties.
Of course, this is just the tip of the app iceberg and everybody has their own favourites, so this is definitely not a definitive list. Nevertheless, if you're looking for a few pointers on how to get the best from Twitter, then these software options make as good a starting point as anywhere.
Rob Clymo writes on behalf of Broadband Genie, who compare broadband, tablets and the best laptop deals for 2012.