When we need to create a website, the first thing we need to consider is its look and attractiveness. It is very important, that our website must look attractive so that, when a user visits the website he must find it useful and understandable. To make a website attractive, we need to create such design of our web pages, which will organize the each content on the website in a proper manner. Contents on the website must be, related to topic and they should be descriptive very well. Each page on our website must follow the same look and feel. There are many things, which must be common on each page of the website, such as color, theme, font size & color, menu location, and style.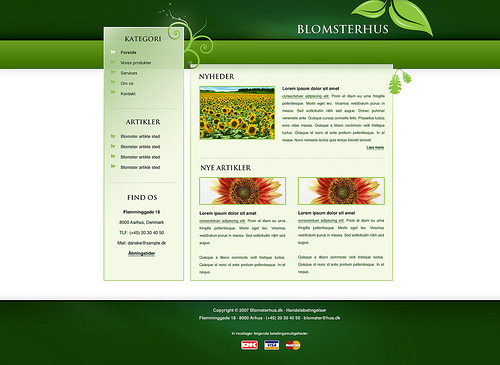 It is very difficult to manage create all these things separately on each page. In addition, if we need to change anything in the near future on any page, then we will be required to change the same thing on every page manually. It would become a tedious task and look like an overhead on the website.
The best way to cope up with this problem is designed template. The design template is used to create the predefined web pages. We can define the specific style and design in template pages. These design template pages can be used repeatedly to create our website. We can also increase our speed to create a website using these design templates.
How Design Templates are Useful in Creating the Website?
We can create multiple web pages with specific design and style and link them with each other. By linking these web pages, we can use them as a particular template and use them on our website. After creating a web design template, we will just need to create the web pages, which contain different contents. By following this process, we can speed up the process of website development.
Benefits of Using Design Templates
We can have many advantages by using design template such as follows:
Time Saving in Website Development: using design template we can save our time. Since design template can be used repeatedly, we will not be required to create all the things, style and design n each page separately. It will save us on time
Isolated Web Pages: when we use the design template in development of the website, we can use the same design and pattern on each page. This will give the isolated look to each page of website
Proper Planning and Testing of Website: many times it happen that a user create the complete website and after that he finds, that website is not giving the attractive look, but since website is completed he does not develop it once again. By using design template, you can prepare the several small test websites with different templates and you can select the best one suited to you. This will give you a clear picture of what you are developing and about your final product.
When any user will navigate through the website, he will be able to find the same look and feel hence using design template is always best option.
To see how Hitesh's quality web designing services can bring a revolution to your online business, contact him at Web Designing Company in Mumbai. Get attractive desgn templates suitable for your business.