Small business POS systems are redefining e-commerce in more ways than one. While many retail, hospitality and healthcare companies have taken to installing iPads in the back office to overhaul management, others are utilizing smart devices to enhance user experience and improve productivity.
Mobile Point of Sale (POS applications) such as NCR silver, one of the largest POS manufacturers, has made it easier and cheaper to do business almost anywhere. The iPad is already a visual and intuitive, easy to use device. POS cloud-based software provides the ability to convert a smart device (iPad, iPhone, iTouch device) into a full blown, though small, cash register that handles orders and payments by credit card or marketing database.
The restaurant industry is finding that a small business POS system reduces management efforts and allows owners to put more focus on customer experience while generating more revenue.
El Monumento in Georgetown, Texas decided to merge their POS system with iPads to improve employee productivity and boost customer experience with great results. Owner, Rusty Winkstern credits marked improvements in terms of number of table turns, employee tips, and customer satisfaction.
Even better, there are less training hours invested in employees and less wait time for customer orders. With a cloud-based POS system, employees can be placed in work-mode after only 10 minutes of explanations, compared to days of today's current training methods.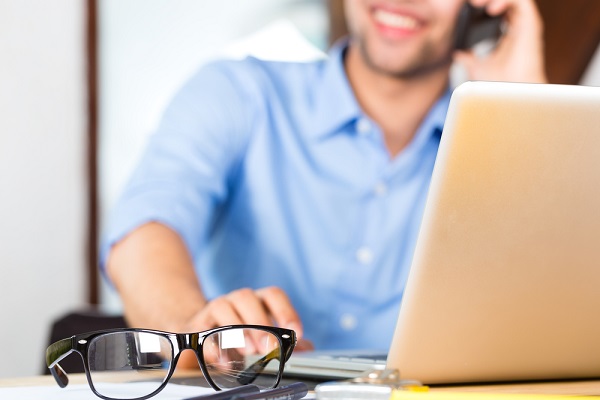 Improving Healthcare
The cloud based POS system has changed the way health professionals interact with patients, access to medical records, locate source information in professional journals and communicate with them.
Both independent physicians and large medical groups are seeking ways to reduce costs and for years, we have heard rumors about electronic medical records gaining popularity. Today, electronic health records help the medical industry say goodbye to the burden of paperwork. Everything from patient reminders and prehistoric billing systems, to data collection and maintenance are streamlined making it easier for physicians and their staff. Patients can also bid adieu to completing long forms in the waiting room.
Many hospitals and health institutions have important information stored securely in the cloud, making it accessible from various mobile devices, both inside and outside the facility. This level of accessibility has proved very beneficial.
Advantage or Disadvantage of Cloud-Based
There are many business uses of the iPad and when complimented with a point-of-sale system, you have a number of innovative options – tracking inventory, in-flight entertainment screens, taxi, sales and marketing tools and more. The digital benefits are tremendous.
Lower operating costs is an advantage
• Business owners are finding that with a wired POS conventional platform they have to endure initial out of pocket costs, the cost of annual maintenance for regular updates, license fee for software updates, and other incidental expenses.
• Cloud-Based rarely have any advance incidental fees. Updates are available instantly and without incurring any management or server downtime costs the POS system has remote instant updates
Lost access to the Internet can be a disadvantage therefore, it is important to ensure that the small business POS system can operate even in the event of server downtime. The final verdict is cloud technology has become increasingly advanced, more affordable, reliable and flexible for small business.
This was written by Angel Matling.