Operating a business with a strong focus on sales often means one important thing.  You need prospective clients upon which to focus your sales efforts.  While identifying and targeting business prospects may be an easy feat for some business owners, it may not be as simple for others.  If you find yourself in a situation where it has become difficult to identify and court new prospective clients, it may be time for you to consider enlisting the services of a sales lead generation company.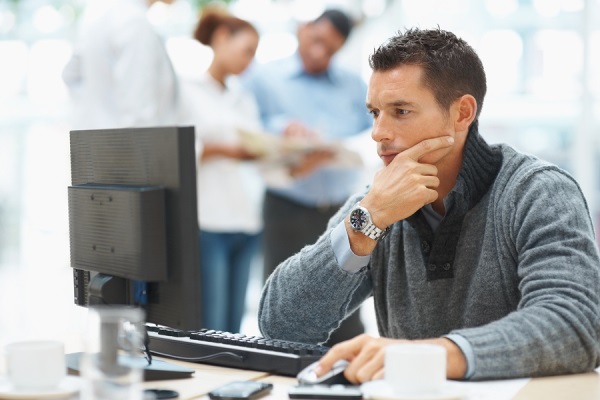 To determine whether or not a sales lead generation company may be right for your particular situation, it may be helpful to take a look at the order of operations in a typical sales pipeline:
1) Identifying Qualified Leads and Possible Clients
2) Creating Attention
3) Establishing a Need
4) Building a Relationship
5) Meeting Customer Needs
6) Identifying Additional Needs
7) Providing Total Client Care
In this example of an effective sales pipeline, no other sales activities are possible until you have accomplished the first step in the process.  If you are currently generating your own leads and having a difficult time carrying your business prospects through the entire sales pipeline, chances are that you are not correctly generating qualified leads.
Working with a sales lead generation company can be very beneficial to you in this case.  Some of the advantages associated with choosing to work with a sales lead generation company could include the following:
Increasing Your Number of Qualified Leads:  The biggest problem most sales related businesses face is not necessarily in generating leads, but in generating qualified leads that will offer you the strongest chance of successfully walking through the sales pipeline towards the ultimate goal of establishing an ongoing and productive business relationship with new and current customers.  Using a sales lead generation company can help you in reducing or eliminating the number of unqualified leads that you will have to follow in order to find your next big client.
Saving You Time and Money:  If you are currently generating your own leads and experiencing a low level of success with establishing positive business relationships, you are potentially wasting your time and money on these efforts.  An experienced sales lead generation company will know how to provide you with qualified leads that can help to eliminate these wasted efforts and investments.
Increasing Business Productivity:  By reducing or eliminating the number bad leads that you are following, you are potentially allowing yourself more time to focus on current business relationships as well as experiencing growth by increasing your number of dependable clients.
Potentially Fast Return on Investment:  Make no mistake, there is a financial investment required when working with a sales lead generation company.  However, your increased level of success in pursuing new client relationships will typically result in a fast turnaround on your return of investment due to increasingly effective sales activities.
While working with a sales lead generation company is certainly not the best option for every business, if you are currently struggling with your sales pipeline, this may be an option you will want to consider.  In many cases, you can request a free quote for services of this nature before making your final decision.  Be sure to work with a company, like teleark.com, that has a reputation for providing excellent services and helping their clients increase success in their sales activities.