Before embarking on a journey into the world of social media, you need to have a strategy. It doesn't need to be reams of pages, just something short and straightforward that sets out what you're going to do and why. This early thinking is important to help you figure out which social media platforms are most appropriate and will be most effective for your business. If you're not careful, you'll find that dabbling in social media is very time-consuming, which of course is absolutely fine as long as you're seeing results.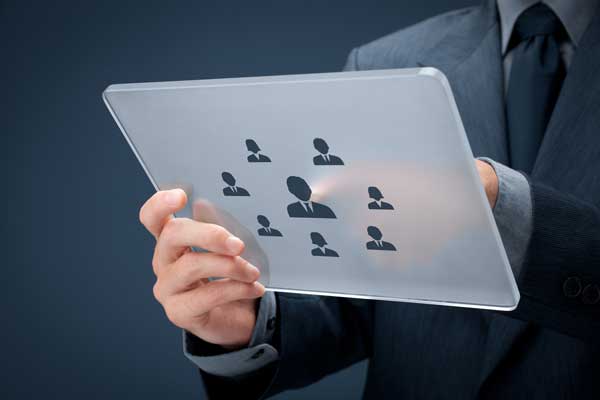 You need to think about which platform your customers are using, what content you have to post and how often, and what kind of content you think your audience will share. You should also consider setting some targets for expanding your following on social media and increasing the number of interactions you're achieving.
So, what are some of the options when it comes to social media?
Pinterest
If you haven't come across Pinterest yet, it allows users to build a virtual, online pin-board. You can 'pin' photos and videos to your Pinterest page and share it with friends. With a largely female following, Pinterest boards that work best tend to be around food, home decorating and fashion. You can theme Pinterest pages around specific topics to establish yourself as the expert in that area, for example 'raw food recipes' or 'recycled furniture'.
It's a great way to share ideas and inspire others in a highly visual way. If your products are sold on the way they look then Pinterest might be for you. Pinterest has a niche market and serves it well. There is a comment function so people can leave remarks about boards and specific images. You can also like what you see, or "pin it."
LinkedIn
LinkedIn is an online social networking website specifically designed for businesses and professionals. It is the largest such service in the world, with over 100 million members and an additional million new users every week. Founded in 2002, it has since grown into an online networking giant and is consistently cited as an indispensable tool for businesses.
Like other social networking sites, LinkedIn allows people to create a profile that other professionals can view and build a network of acquaintances with whom you may interact. There are a host of other features, for example forming common interest groups, posting job opportunities or looking for them.Businesses such as Hidden Hearing use LinkedIn to exchange ideas and information, whichallowing them to stay ahead of the game.
Through your network, you can find out about industry events, or plan your own events, promote them and invite a large audience.
Additionally, LinkedIn has over 11 million recent graduates, making it the best place to recruit the brightest young talent for your company.
A key feature on LinkedIn allows you to ask questions. Other businesses which have handled similar situations can offer their insights. Even better, you can use your extensive experience to answer other people's questions, raising awareness of your own business and expertise. This further increases your client and contacts base, which can later be used for direct marketing. Similarly, past clients can post recommendations on your profile, a great way to get referrals.
Twitter
Infamous for allowing users just 140 characters to post in, the best way to think of Twitter is as a micro-blog. It's really an ongoing conversation that people dip in and out of. Twitter is fast-paced and very much 'in the moment'. Unlike Facebook, you can't really come back to things later and respond then – it's now or never.
Be prepared for lots of interaction and replies if you decide Twitter is right for you. You build followers on Twitter who 'subscribe' to receive your tweets in their timeline (but only if they happen to be watching when you post). Things get shared incredibly quickly on Twitter and you can also direct message people as long as they also follow you.
Many companies use Twitter to post relevant content to engage with their audience. You need to be updating your Twitter feed regularly, even if it's just to reply and retweet.
Facebook
Facebook is huge – In 2008 Facebook had 100 million users and as of March 2013 had 1.11 Billion. It's global, it's powerful, and it's the most used social media platform. Unlike Twitter, you have more control over what to look at and share on Facebook. It's about more long term relationship building between friends, but also between brands and their customers. If you wanted to post an image of yourself in your new Nike trainers, you'd use Facebook, but if you wanted to complain about faulty footwear and get a quick response, you'd use Twitter.
Businesses can set up a Facebook page that people 'like'. Your Facebook voice needs to be friendly, fun and sociable when you post. A good example of a company gradually building their page can be seen with medical product distributor Coloplast.
The key to choosing the right social media is to understand your customer's preference and understand the best way to get your message through to them.