Photo editor apps have made us feel like pros with its amazing ability to transform any ordinary picture to an almost perfect one. They have taken the world by storm by allowing us to take beautiful photos by using various types of cool filters and edit tools and easily upload them onto our social media accounts. Users get to shoot, create and capture gorgeous moments in creative ways. Some photo editing apps even offer secret animated twists that enhance our photos exactly the way we want them. Here are some of the top photo apps that will surely make you want to practice your photography skills even more.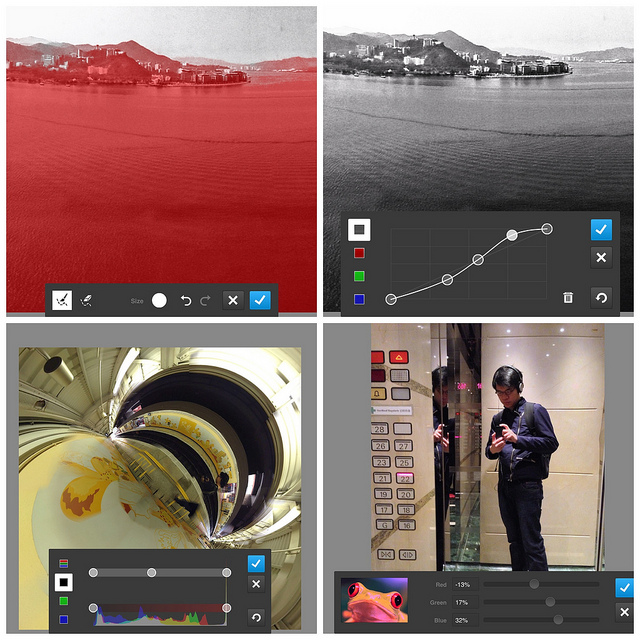 It is a cross between Instagram and Camera + which allows you to filter, edit, and share your photos across different platforms including Creative Commons. A wicked way to convince people you are quite the photographer, VSCO Cam can render your audiences or followers in awe of your fantastic pictures!
It is frequently dubbed as the best camera app for iPhone because it features compact filters, edits, it is very easy to use and is consistently updated. Camera + helps you shoot like a pro with its Touch Exposure & Focus, versatile shooting modes, interesting grid shots, photo flashlight that helps you shoot in dark and dim locations and sharp digital zoom capabilities. You can choose to edit your photos using advance editing, scene modes and effects and further enhance them with add-ons, cropping, borders, captions and more.
We may be endowed with great bone structure or impeccable skin but it's not every day we get to flaunt our features because whether we admit it or not, we have our bad hair days, or we simply don't get to control where the wind blows our hair or how oily our skin gets by the end of the day. Fortunately, Facetune offers ten tools that will help us learn and practice editing abilities for our sake. With each tool having specific tasks and meticulous steps, the outcome of edited photos is picture perfect! Be sure to make the most out of its savvy built-in tutorials and show off your pro-level pictures without any hesitation.
About the Author
Laura Roberts writes for Become.com. She loves shopping online and is a big fan of gadgets, technology and fashion. A versatile writer, Laura keeps herself up-to-date by reading news and blog posts every morning.
Do you want to have someone to talk about video games, relationships, and books? Laura is always available to have a short chat or to write blog posts and articles about them. She actually loves to talk.