Every blogger wants to write content that can attract readers to their blog and ensure repeat visitors, through the engaging nature of their blog content and also its overall quality. As can be imagined, writing a blog that manages to capture the attention of the readers is not easy, but it becomes less and less difficult as you get the hang of giving due importance to the quality of your write-up and ensuring that your blog is able meet the interests and preferences of your target user.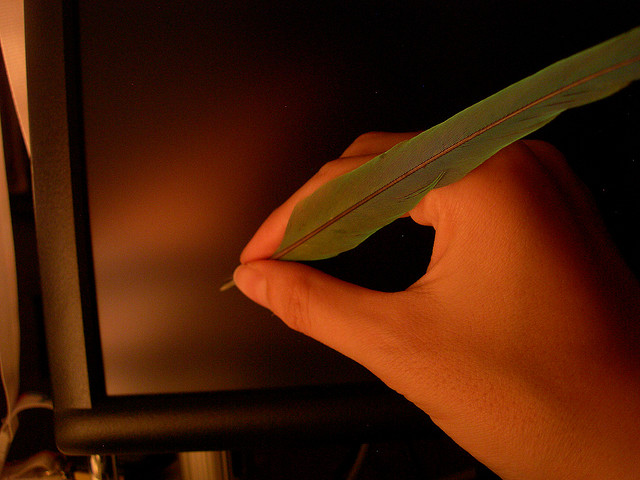 Here are three tips that can help generate highly engaging blog content that is engaging and meets the highest standards of quality.
Identify your expertise and target a niche
Some bloggers make the mistake of writing about topics that they are not comfortable with. This results in a half-hearted blog post that doesn't offer the kind of information it must. Readers ignore such efforts and punish the bloggers by leaving acerbic comments and not visiting their blogs again. Yet another mistake that many bloggers tend to make is offering information about numerous subjects. A blog that offers diverse information is unable to do full justice to the information that is to be offered.
As a blogger, you need to identify your area of expertise and ensure that your blog offers information centered on your expertise and nothing else. Readers appreciate such blogs for their clarity and the fact that they are able to offer unique information that they were earliers unaware of. By channeling your expertise into your blog, you will be able to target a specific niche, which will help you offer comprehensive information about topics that you understand in great detail.
Adopt Simplicity of Prose and a Friendly Tone
You might be somebody who has tremendous writing skills, but it's important to understand that you are not writing for yourself, but for somebody else. So, the person you are writing for needs to understand what you have written, and that too without making an effort. For this to happen, it's important that you use the simplest of words and sentence construction. It mustn't be difficult to figure out what you are trying to say. Ensuring such simplicity, will also help you write your blog posts in a manner that engages the attention of your readers. It's also important to maintain a friendly tone throughout your blog write-up. This tone helps you connect with your readers at a personal level, which in turn encourages them to read your blog posts.
Focus on your Blog Posts and Not on Attracting Visitors
Your blog visitors or readers are what make your blog work. But, to focus solely on attracting as many visitors to your blog as possible, means you are giving more importance to the marketability of your blog rather than offering quality content. As a blog owner, you must remain true to your purpose of offering quality content. If you focus on your blog posts and their content, your blog will automatically become more marketable. The best blogs don't market themselves to attract readers. They focus on the overall quality of their blog posts to make a point and ensure that they are able to attract visitors, without focusing too much on blog marketing.
You need to implement these tips in the best manner possible to ensure that your blog is on the right track in terms of its content. If you are able to ensure that your content is able to come good on the user's expectations, nothing can stop your blog from becoming popular.
I am Carlos, an iPhone app developer working with MyFirstMobileApp. I have many years of hands-on experience in Mobile app development and iPad app development; and I love sharing my knowledge, insights, and ideas about these domains with likeminded people.