Google has set the Panda loose, and it's shaking up the way websites have to do their business. If they want to succeed, they need to work with Panda instead of against it. That means following Google's rules about content. The most common problem that Panda attempts to fix is the issue of thin content or as we like to call it, Bamboo Straws. It's by far the most damaging issue and the cause of a huge amount of lost traffic from Google.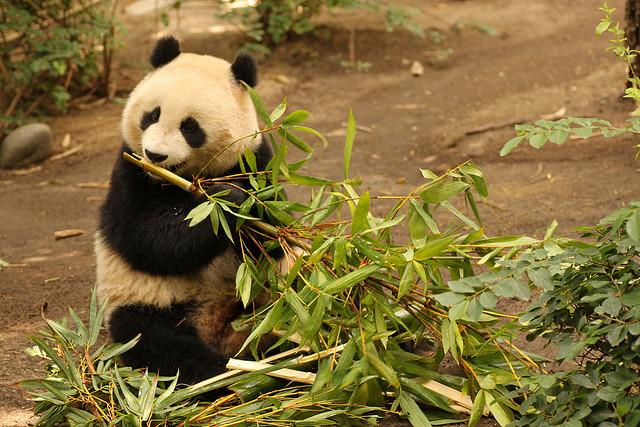 What is Thin Content?
Google's Panda update focuses on punishing thin content while promoting good content. So how can you tell what content is what? The answer may surprise you. It's possible that a good deal of content you thought was robust is actually something Google flags.
Thin content can be described as content that's too minimal. Pages that work largely from templates with a few lines of varied text count as thin. Pages that look too similar from Google's point of view are flagged as thin content. On top of that, content that is duplicated too often on other sites is flagged, even if you're the originator of that content. Here are the major things to watch out for.
Internal duplication. To Google, every URL is a unique page, and every copy of a page on your site dilutes the quality of that content. Even if the page isn't visible to the public, if it's not off-limits to the web crawlers they'll still pick it up.
External duplication. On one hand, content scraped from your page and posted on a link farm is obviously illegitimate and should be flagged. On the other hand, hosting your content on other sites to link to yours, or widespread syndication among a network of similar sites doesn't look all that different to Google.
Too-near duplicate content. This is when you have a large number of pages with similar information, with some of it changed up — part sizes or city names, for example. Too many of these sorts of pages and Google will start to flag it as thin content.
Off-site similarities. The biggest offenders here are product descriptions copied across multiple sites in a sales network. Google finds too many instances of too-similar content to be thin content, and flags them down.
Not enough content. This one is obvious. If your site is 90 percent navigation menus and 10 percent content, it's as clear an example of thin as can be.
Too many ads. While it's important to advertise if you want to make money, you need to keep it reasonable. If you have more ads than you do content, you look like a link farm and Google will penalize you for it.
Some of these have been issues as long as SEO has been an industry. Others are freshly sanctioned by Google and have driven a number of sites virtually underground. Every problem has a solution, and successful sites will strive to fix each of these problems at their source.
How to Fix Thin Content
Each of the examples above needs to be fixed somehow. Google's quality standards are only going to get higher, and their algorithm is getting smarter with every update. What might work as a temporary fix now might flag you for removal a month or a year from now. It's better to fix the problems at the source than to try to patch them every time Google blinks. Here's each problem again, with the most applicable solution.
Internal duplication. Duplicate pages should be eliminated when possible. Essential duplicates can be redirected back to the live page.
External duplication. Try to keep your content to yourself. Syndication can increase exposure, but it should be made unique on each site where it's posted.
Too-near duplicate content. Unfortunately there's no easy way to fix this one. You either need to take the time to make each page unique, or hide most of it from the prying eyes of the web crawlers. This can be done with redirects or implementing noindex.
Off-site similarities. Without completely rewriting every product description for every site, the best alternative is to bury it in other unique content so the copy percentage is lower. More unique content throws Google off the trail.
Not enough content. Build your content up, flesh it out, and generally improve the quantity of it without sacrificing the quality.
Too many ads. This one is simple enough. Scale back the ads or increase the content.
Working with Panda
Google is the ruler of the Internet in terms of search engine optimization and traffic control. When they make a large update to their algorithm, it comes down to adapt or die. Many websites may not be able to adapt to the changes put forth in Panda in the manner they have in the past. The key is to realize sooner or later that poor content won't work. You need solid content to support your business. The old workarounds won't work for long.
In the end it's easier to work with the Panda than to fight against it. Thin content is a problem that needs to be addressed so the Internet can flourish as a useful resource. If you want your business to succeed, make sure your website complies with Google's standards and then some. The more unique, quality content you can create, and the more you can keep it to yourself, the better off you and your website will be. Now that the Panda update is understood, there's no excuse.
Zac Grace works as senior SEO consultant at Dejan SEO, a Brisbane based SEO company. There he works as strategist, link builder and creative thinker. You can connect with Zac on Twitter and Google+.