For fans of digital art and design, very few names evoke as strong a response as Fernando "Fro" Reza. With a fresh minimalist style that is often copied, but rarely rivaled, Reza is the poster boy (no pun intended) for the art of doing more with less.
Part of what makes Reza's work so refreshing is, ironically, the vintage nature his pieces possess. Perhaps "timeless" would be a better description? I don't know; take a look and decide for your selves.
Below are ten poster printing designs for film, television, and video games created by Reza for all of you to swoon over. Study them, envy them, but more importantly… enjoy them!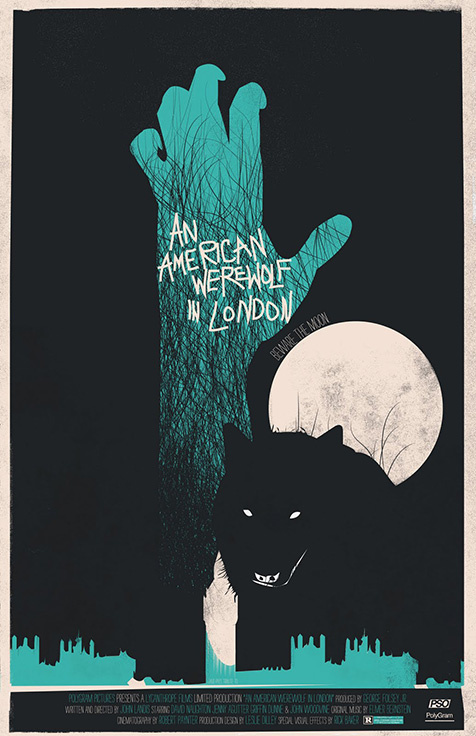 Reza's work harkens back to the classic movie posters designed by legendary artist Saul Bass, yet they contain a sort of "indie" spirit that seems to be a cornerstone of most modern designs. There's something unrefined in many of his designs – a sort of rough paper cut-out aesthetic, muddled with the ever popular Street Art stencil work made famous by pioneers like Banksy.
Even still, some of the posters look reminscent of book covers. The above poster for The Man Who Shot Liberty Valance looks as though it could be brothers with the paperback cover for J.D. Salinger's The Catcher in The Rye.
Reza's style seems to fit whatever era his subject belongs to, as this poster for A New Hope demonstrates. Looking at it, it's not hard to imagine this poster (or one very similar to it) could have been hanging up on the walls of the local multiplex. There's a weathered quality to it that is pronounced enough to be noticed, but subtle enough so as to not look forced. And if seeing the duel suns of Tatooine superimposed over the faint visage of Darth Vader right where his eyes should be doesn't give you shivers, you clearly never had a childhood.
The poster above is for a film version of Don Quixote that never saw the light of day, yet I have a feeling if Orson Welles had possessed a piece of marketing like this it would have been greenlit in no time. The ominous red silhouettes of the skyscrapers looming over the insignificant windmill make a grisly prediction. If Don Quixote mistook the windmill for a giant, what on earth would he imagine modern architecural marvels to be?
Of course these are only a sample of the what Reza has up his sleeves, and if you have a tumblr account you can follow him at his official page.
Adam Costa is a San Francisco based business consultant who provides organizational leadership training to start-up companies.