Social media is playing a crucial role in the way search engines use to function. Search engine giants like Google and Bing are increasingly incorporating social data in their results. This news has sent ripples among businesses who are trying to achieve visibility in search. This is not good news for sites that rely heavily on link buying and producing huge volumes of irrelevant content. Both Google and Bing have revealed that search results are positively affected by social signals from Twitter, Google + and Facebook Likes.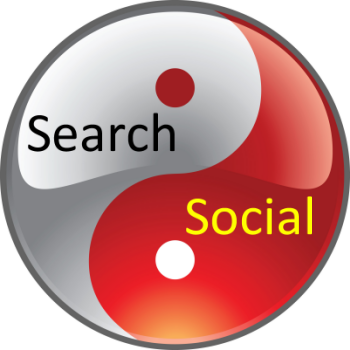 Social media signals for search engines
User base social media platforms Facebook and Twitter has got a fillip with boom in smartphone sales. These phones offer slew of integrated apps to simplify use of social media. The links that created through social media, the references all play crucial roles in the way sites are now ranked. Search engines trust these signals because they come from a real user base.
In an industry where it is critical to know what humans like, search engines have found out a simple way to figure it out. If a large number of people are sharing your content it is probably good enough to come up in search result. A large number of users who previously could not vote for content via links from web pages can now vote for it via clicks, tags, ratings and bookmarks. These are very strong signals for search engines.
Traditional search vs. social media search
Social media has increased the speed with which news travels across the globe. These are usually fresh and recent content that are updated by hundreds of users across the globe. They are not the usual content with keywords and usual SEO elements. Fresh news feeds are pouring in from Twitter and Facebook if the search engines fail to reflect these fresh result they lose their relevance vis-à-vis social media.
Googlebot, Yahoo slurp or Bingbot may "crawl" a particular page and return only after a scheduled interval based on the crawl policy. As such, search engines are likely to miss any breaking news that may be reported on a page within this period. Even if a search engine captures fresh content emphasize is usually based on long term popularity and stats like web page rank.
How it started
Bing was first to incorporate Facebook Like data in search results. Recently Bing reported better results though Facebook data and "Collective IQ" (things that are popular through Facebook). According to the search engine experts, this happened because the search was not just based on algorithm but infused with opinion of people. Google replied with Google +. When you search after logged in as Google user, you can see search results that are personalized according to your social data.
Conclusion
Search engines use simple methods for discovering new topics from social media. They look for retweets, Likes, shares and other such signals from different social media. In addition to this, they consider the sentiment that surrounds the action. If people are sharing any content over Twitter but flagging it with #fail, it is a sign that they are not happy with it. Obviously, social media has infused freshness in search results and made them more relevant. In the long run this is likely to help SEO directed businesses in focusing on creation of content that people can enjoy and utilize.
Britney Danila is a Freelance and Staff writer who writes informative & creative articles on Technology for various technology company. Her expertise are in writing articles related to internet providers,Xfinity Internet Plans , Social media etc.