"Social media is the worst thing that has ever happened to our kids."
"Social media is anything but educational."
"What can kids possibly learn on social media, other than how to share inappropriate photos of themselves and play mind-numbing games?"
In the ongoing battle over social media's place in the classroom, many educators make statements like these, railing against the rise of sites and apps that appear to do little more than distract students from learning and contribute to bullying, self-esteem issues, and poor performance in schools.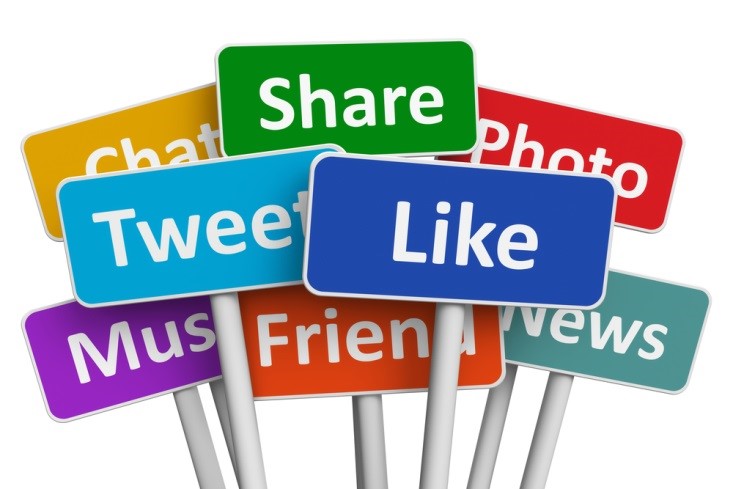 While it's true that a student who is, say, checking his Facebook status instead of paying attention to a lesson on quadratic equations, is probably not going to do well on a test, there is a growing contingent of educators who believe that it's important to not only teach students how to use social media appropriately, but also believe that it can be a powerful educational tool in and of itself.
Tempting Toy or Useful Tool?
Like it or not, social media is here to stay. Studies show that about 83 percent of teens ages 14 to 18 have Facebook profiles, with just as many maintaining accounts on Twitter, Instagram, Pinterest, Flickr, Tumblr, and other social sites. In short, some educators argue, the simple fact that social media is so pervasive in today's society should serve as proof enough that schools have a responsibility to educate students about proper usage — namely, how to use social media as a tool, and not just a toy.
Not to mention, schools are now beginning to see the need to teach students the fundamentals of cybersecurity, more specifically, how to protect themselves and their information from online predators. Parents, educators and law enforcement personnel are concerned about the potential for crime because so many teens use their real names and photos on their profiles, and even go so far as to post identifying information such as their cell phone numbers, addresses, and school names. So much so, in fact, that in the U.K., cybersecurity has recently become a standard part of the upper level curriculum, with coursework designed to teach young social media users the best ways to protect themselves online.
While some might argue that it's parents' responsibility to teach their children how to use social media appropriately — and parents certainly do play a role — schools also have a responsibility to help guide young teens. After all, in a world when more than three-quarters of employers turn to social media as a means of evaluating potential job candidates, it only makes sense that educators should play a role in effectively guiding students, and ensuring that their online footprint is as positive as possible.
Bring Social Media into the Classroom
Because social media sites have strict rules regarding user ages (Facebook restricts use by kids under age 13, for example) social media-based curriculum is best suited for junior high students and above. That being said, educators can incorporate social media by:
Developing Facebook groups to encourage outside of class discussion and sharing of resources. Even a simple group where students can get updates on homework, ask questions, or find class resources allows teachers to meet students where they are, and create a richer classroom experience.
Requiring students to keep a blog. By replacing some traditional writing assignments with a blog, you give students to opportunity to hone their writing skills while also allowing for another form of expression.
Encouraging students to share their work via social media. For example, an art class might share images of student work using a specific hashtag, thereby potentially exposing the work to a larger audience and useful encouragement and feedback.
Using social media as a means to reach out to sources for research. Facebook, Twitter, and LinkedIn can all serve as conduits for students to reach out to thought leaders who are often more than happy to share their expertise with a young student. You might even be able to arrange a Google Hangout with experts who can share their insights with the class from afar, providing your students with new perspectives that they may not otherwise have gained.
Using sites like Pinterest for inspiration. Are your students engaged in creative writing? Have them find images on Pinterest to inspire them. Or have students document a project via Instagram. The idea is the incorporate the tools that they are already using in new ways that expand their horizons and keep students engaged.
So while social media may not have a place in class when, say, students are posting tweets about their teacher's outfit instead of paying attention, when it comes to developing a generation of media literate, well-rounded students, social media can be a valuable tool.