In a creative industry like web development, criticism is a part and parcel of the game. To survive in this industry you have to learn to cope up with the critics and their disapproval of your work. It often tends to put you in situations of self-doubt, restlessness, agitation and test the character in you. Criticism can be a destructive force if you take it with a negative bend of mind but it can also be a driving force towards excellence if taken positively. How you deal with criticism often decides your stature and success in the market.
There are some who would criticize you to assert their sense of superiority. They would leave no stone unturned in disrespecting your work. This can be out of jealousy, prejudice or ignorance and would seem unfair to you. It is common to get agitated and be outspoken in such cases but as a professional web designer you need to keep your calm. On the positive side such criticism often point out the problems in your design although they seldom offer any solutions.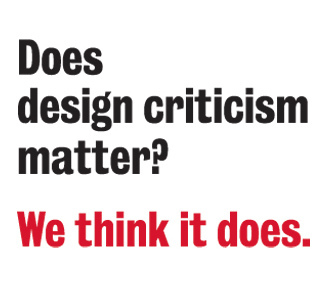 But is it an every bit of criticism bad? No, certainly not. Some criticism is must for you to grow as a designer and conquer your shortcomings. It is must to tear your arrogance and keep that overconfident designer in you in check. It is necessary to push you when your creativity starts to stagnate. Some critics often have merit in their criticism and rightly highlight your problem areas. This kind of criticism is what we call 'constructive criticism' and opens new opportunities. Professional web designers make use of such criticism to scale up the ladder.
To be a part of the elite group and be counted among the best web developers you need to pick up a leaf from a professional web designer's book. You need to know how to react, how to analyze where there are dozens of people criticizing you are pulling your work apart. Here are a few ways of dealing with criticism which most professional designers apply.
Ways to Handle First Attack
Being Positive – Design is relative and there is no rulebook which separates between a 'right' and a 'wrong'. Every person has his or her own perspective of looking at a design and they may not tally with your opinion and outlook. Remember "you cannot make everyone happy" and shouldn't strive doing so. The best of the design fail to impress some critics so you shouldn't look down upon your design.
Lending An Ear – At the same time you need to be open to new perspectives and views as not only your critics but the visitors to the website may also have the same reservations. There might be some genuine cause of concern with your design, and if you aren't willing to listen there is no way that you will be able to rectify them.
Holding On – When critics are firing at you being instinctive isn't always the best choice. Rather hold on or take a deep breath before you speak out. This will help you avoid meaningless and ugly arguments which hurt your image in the market. Try analyzing the criticism – its merits and demerits before making any statement.
Not Defending – One of the mistakes many do when criticism comes their way is to take it personally and lash back at the critic. Never take any criticism personally rather judge it rationally. If you are to make a point regarding the criticism be assertive rather than being aggressive. A designer who is confident about his design will never get involved in argument with the critic.
How to Handle Client's Criticism
A client's criticism needs to be handled with utmost care as one wrong move might be the end of the road for the project. You need to be very open to the feedback from a client. It is very important that you are well aware of the goals of the project before you present a mockup to them. Most people mess up in this as they aren't quite sure of what the client wants. You need to be assertive and stress on the goals that your design would meet.
In most cases, when the client is harshly critical, people tend to keep mum and hesitate in asking the client for further clarifications and details regarding the project. If you keep mum, you are likely to fall short of the client's expectations and inviting a harsher round of criticism in the future. Do not hesitate to ask questions or requesting the client to explain their needs in detail so that you are clear on their perspective to amend the design you had conceived.
Turn Criticism into Positive Strength
This is the most vital part of handling criticism and as a professional web designer you need to get your act right to filter out the negativity and turn the criticism into fuel for your success.
Looking At Suggestions – In the worst of criticism you are likely to find some suggestions to improve your design. This might come from a layman or an armature web designer. Think about the pros and cons of this suggestion and if you feel the pros outnumber the cons, it would be a wise idea to implement the suggestion in your design. Don't be stubborn with your design if mistakes have been rightly pointed out.
Separating Useful Information – In the web design, you might be getting hundreds of comments on your website or blog, and it is very important for you to filter out the useful information out of these. You are likely to unearth gold while you do this as you might strike the idea of making your website appear and functional better. Scan through the comments and look for suggestions that others have given you as some might be from highly experienced designers.
Respecting Perspective – A bad feedback often lets you take a peek at your website from a certain perspective which you have ignored during the development process. It may be as simple as a 'slow rendering website which cannot be accessed using a dialup connection'. You can make improvements to increase your website's marketability.
Learning from Criticism – There are no shortcuts to achieve experience and expertise and you gain them only when you overcome your weaknesses. Criticism is one of the best books or blogs to learn from when it comes to web design. Your own mistakes are pointed out, which when corrected, makes you a better and a wiser web designer.
Thank a Critic – As a professional you need to always leave a lasting impression on the minds of the people. So whether the criticism is constructive or rude make it a point to thank the critic.  Don't be sarcastic; rather be genuine while thanking the critic.
It is often believed that popularity and criticism go hand in hand in every field of art. Criticism is often considered to be sign of fame and popularity. Amateur designs are hardly criticized and talked about. And it is only the known names that critics like to fire at. When there are too many people criticizing your design you can pat your back and say "I am popular in the industry".
This post is shared by Justin Spencer, Marketing Professional at MarkupBox.com, a specialized PSD to HTML Conversion Company, backed with years of experience and diligent professionals. We also offer software implementation service like PSD to WordPress , PSD to Magento, PSD to Joomla and PSD to Drupal and much more.