Twitter is an important social media for us today, and the need to harness its power for our blog is pretty much. But to harness the power of twitter, its very important to have a good amount of followers, and not only followers but also targeted followers on your twitter account, who will read your posts whenever they are shared on twitter. There are many services that will charge you several bucks for building your twitter base, and will also give you useless followers to your account, who will never go through your posts when they are shared. What is the use of getting such twitter followers who will only follow you back for the sake of getting money, and will not be active in your twitter network, nor read any posts you make and will not recommend such posts to their followers via retweeting? So, its important to have such followers who will go through your posts when they are shared.
Increase Twitter Followers by Following
You can get loyal twitter followers for your blog by following twitter users in your blog niche. But when it comes to following twitter users and gain twitter followers for your blog, you should be following users precisely, i.e, following the right users who will follow you back, and not blindly clicking on the mouse button to follow users. If you do it blindly, you end up with poor results and very low number of followers to your twitter account.
Things you need to check before following a twitter user are,
Check whether that user focuses on your blog's niche, and then follow that user. If you will follow an user who focuses any other niche, then though you might get a follow back from that user and increase twitter followers to your account, but will not get any help from that user, as he/she will not be interested in what you post in your blog and share on twitter. Nowadays, getting mere visitors to your blog will not get your blog anywhere, focusing on getting targeted visitors matters the most. Getting targeted visitors increases your chances of getting more loyal readers for your blog, who will read your posts as soon as they are published in your blog, and will also retweet them to their own followers.
Check the follower to following ratio of that user before following that user. This is a very important factor is deciding which user to follow and whether they will follow you back or not. If you are following a user whose follower to following ratio is poor and not close to "one", then its very unlikely to be followed back by that user, because he/she has tendency of get followed only and not following anyone back. So, be sure to check this before following a user.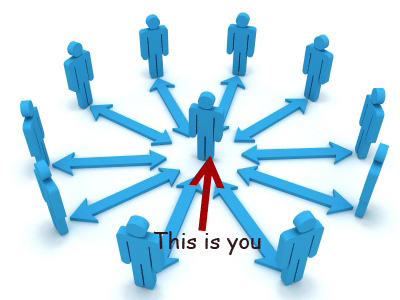 Check whether that user is active in his/her twitter account, and then make decision whether to follow that user or not. If a user is inactive in his/her twitter account then you will having a very low probability in getting followed back by that user, because since that user is inactive, you will have to wait until that user comes back to his/her twitter account and decides to follow you back, making your chances of getting followed back very low. What's the use of following a user who will come back online after a year or so to check his/her twitter account, meanwhile you will be the ultimate loser if you follow such people, as you will be hitting your twitter follow limits.
These three ways if done correctly will surely help you increase twitter followers in your account, and you will be able to see the results very rapidly. These methods are proven techniques and works great, and will also bring genuine and loyal followers for you. Start now and you will be having a good number of active twitter followers to your blog's twitter account and will be gaining a huge amount of traffic from twitter. Have any questions or need an explanation of anything in this context, please feel free to ask me.
This post has been written by Rahul Chowdhury, who invites you to check daPazze, which is a blog based on Blogging, SEO, Social Media and Technology. He has also written a detailed guide to increase twitter followers quickly and efficiently for your blog.