If you've read about the massive success of some pop-up shops, and you're thinking of going for your own slice of the cake, then social media needs to be a part of your marketing plans. This will not only give you a highly effective vessel for getting the word out, but can make a real difference to day-to-day foot traffic and sales. Here's a brief guide to making social media work for your new store.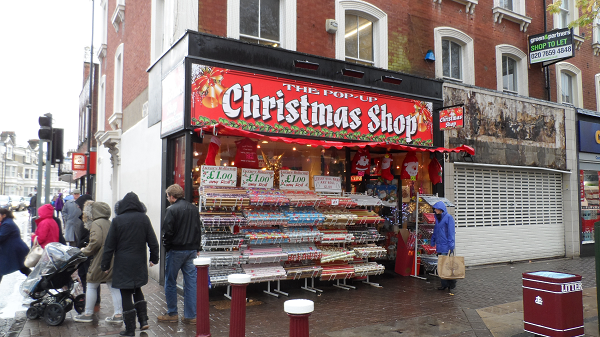 Making a Buzz Pre-Launch
The launch of a pop-up shop can make all the difference to its overall success, so make sure you're building up hype and excitement around your store long before you actually open the doors to any customers. Come up with some kind of promotion for that first day of trading, and then tell everyone about it through a Facebook events page, inviting all of your followers and friends, and encouraging them to invite theirs. You can also share exclusive, limited, or just aesthetically pleasing products through your Instagram channel, linking them all with your hashtag. Make sure you're leveraging twitter, and keeping your followers interested with countdowns, reminders, and generally entertaining content in the run-up to your launch as well. These will all be helpful for getting your store off to a great start.
Keep Momentum Going Post-Launch
Your launch party might be a huge success, but you still need to make sure you're not losing momentum in the period immediately after. Be sure to leverage your social channels to keep up the buzz around your pop-up store. One great way of doing this is running a promotion or contest at your store, and then telling everyone about it through your social media channels, encouraging people to share photos of your store, selfies with your products, and so on. Obviously, in the early stages of your business, you may not be in a position to offer any considerable discounts or offer up free prizes. However, you can still keep your target market engaged through simple updates about your store. Just make sure it's focussed on changes they'll actually care about! You may be really excited about your new credit card terminal, but your customers are going to be much more interested in your actual products.
Staying in Touch
Here, we come to the big, inherent issue in all pop-up shops. Time's going to fly right after you launch, and soon enough it'll be time to close up your pop-up shop. However, the end of your temporary retail business certainly doesn't have to mean the end of your social presence. On the contrary, this is the perfect time for you to leverage your valuable connections, and turn them into loyal customers. If you're not too squeezed for time, you could try thanking customers who took part in sharing drives individually. If you don't have the time for composing dozens of unique messages like this, you could send out a coupon for your online store to anyone who took part. Simply posting photos of the close-down and gauging your audience's reaction can be a massive help.