With more and more stores, catalogue merchants and even supermarkets stocking a wide range of self-assembly furniture, it's clear that flatpack is here to stay. However, although the furniture is typically cheap and easy to build, most customers simply don't realise the advantages of buying furniture which costs a little bit more but lasts a lot longer.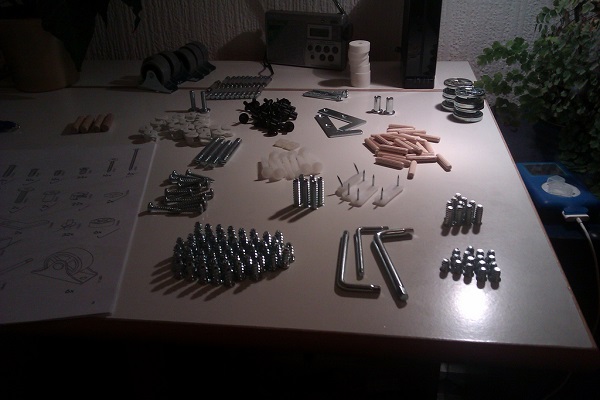 Flatpack Won't Last
Flatpack furniture is a deceiving investment. Although most customers will probably admit that their new furniture isn't built to last, it's easy to overlook this problem when looking at the cheap prices of flatpack items. However, this trade-off between durability and cost simply isn't worth it if you want the furniture to last for more than a few years. Most flatpack furniture is made from MDF materials and held together with basic screws and fixings, and this is why flatpack products aren't as sturdy as other furniture. Replacing just a one or two flatpack furniture items every few years may not seem expensive, but the costs eventually add up. It is more cost-effective to invest in quality furniture from fishpools which will last for much longer. 
Choose From a Wider Selection of Materials
Although most flatpack items are available in a range of different finishes like veneers and glosses, they are all typically made from the same plastics and fibreboard materials. These are simply no substitute for proper hardwood furnishings made from the likes of pine, oak and even birch, and they lack the sturdy construction and proper finish of solid furniture. Similarly, flatpack furniture is made with simple assembly in mind. This affects the design choices of each finished product, so customers looking for a unique or intricate furnishing will struggle to find one from a flatpack furniture range.
Flatpack Items Probably Won't Survive a Move
Flatpack items are designed for assembly and disassembly, so most customers feel confident that they will be able to take apart their new furniture if they need to move house or store it for a long period of time. This is fine for simple furniture like bedside cabinets or computer desks, but it is considerably more difficult with bigger items like sliding wardrobes and dressers. This means that you not only have to carefully dismantle the item, you also have to keep the instructions and materials secure and together. However, as these materials are not as sturdy as solid furniture, the durability of a flatpack item can decrease quite significantly each time it is dismantled and reassembled. In particular, flatpack furniture with thin fibreboard backings which are tacked into place or moving components can be damaged if they are taken apart. Attempting to move assembled flatpack items is also difficult, as even large seemingly sturdy furniture can easily be damaged because of their flimsier jointing and materials. Solid furniture does not have these problems, and its improved quality and construction means that it can easily handle the knocks and bumps when transporting it to a new property.
Flatpack furniture certainly has its advantages. Most customers feel confident that they can build even complex items of flatpack furniture, and its cheap price and size means it is easy to purchase and transport. However, most customers overlook the fact that their new furniture simply won't last for many years. The materials, construction and design options of flatpack items pale in comparison to other, long-lasting pieces of furniture, and customers can save much money in the long-term by choosing to invest in more solid and high quality furniture.
Steve moved in to his first home with his fiancee 6 months ago. He is a DIY expert, and is a painter decorator by trade.