When you're using social media sites like Facebook, Twitter and Instagram to advertise your business and to boost your overall brand, you're playing to a market that's incredibly large, constantly active, increasingly social, and undeniably strong. Smart marketers harnessing the power of social media can transform start-up enterprises into lucrative, lasting brands which become recognized names. So, why wouldn't an entrepreneur, regardless of business size, offer everything to customers via social media that they would offer via a normal website?
It only seems natural that a brand operating on social media would actually offer customer service via those social outlets, but you may be surprised to learn that few actually do. Throughout the text below, you will read exactly why it's important for you to offer social customer service to your fans and customers.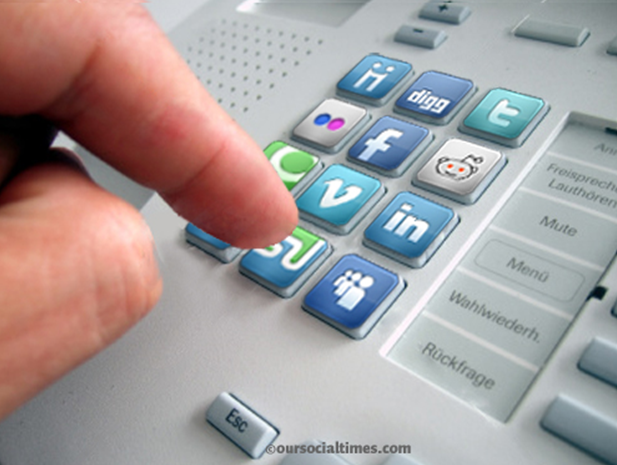 Reasons You Should Have Customer Service in Social Media
Seeing Trends Develop
If you have a business website and a problem develops with a product or your reputation, you may not see it until it's too late. What methods do you have to view the landscape? You're basically at the mercy of individual customer complaints via email and phone. With social customer service, however, your presence is spread out over various social mediums and you're able to see trends developing.
If there is some simmering issue, you can follow hashtags, track your brand's name, view feedback and comments from people about your products and services, and thus you can approach handling any issue with a much higher level of awareness.
As we all know, diagnosing the problem is the best way to handle it.
Handing Problems in Real-Time
Playing off of the first reason, the second reason for offering social customer service is that you can use this gathered information to handle problems as they arise. Nipping it in the bud, so to speak, is a fantastic way to stop the proverbial snowball effect. By understanding what the problem is with your brand, products, etc, you thus have a line on fixing it quickly and correctly.
You can communicate with people in real-time, out in the open, and run good PR for your brand while helping individual fans and customers with their particular issues. It takes conflict resolution to an entirely new level.
Offering High Levels of Transparency
Naturally, each new reason ties in with the previous, and they all tie in together. This holds true for the transparency factor of offering social customer service. Not only are you addressing these issues quickly, but you're also addressing them in a way that allows others to view how you handle business.
Asking for feedback, addressing concerns in comments and posts, and publically dealing with problems shows other fans and people who view your page that you're serious about customer support and care about their issues.
(However, you also have the option to quickly redirect someone to a private forum if it's something you don't want out in the open. You will have to make a judgment call in this regard.)
Becoming a Trusted Brand
The overall benefits of social customer support combine to equal the biggest benefit of them all: Trustworthiness. Becoming a brand that's respected and trusted is something that money simply cannot buy. Handling issues in the open, treating customers with respect, staying out in front of issues before they snowball, addressing specific problems with specific solutions – this is all made possible with customer support on social media.
Naturally, the more trusted your brand is, the fewer issues you will have. So as you begin to handle things properly and quickly, you will notice a decline in those larger issues and will thus be able to manage you reputable more easily.
More All-Around Efficiency
Perhaps the most important reason for offering social customer support is that it's simply more all-around efficient. Though you will still want separate contact solutions for specific issues, and though you may still want to offer phone support, you can centralize your entire support system and increase its effectiveness exponentially in the social realm.
In reality, offering social customer service takes some of the work out of the process. As long as you're seeking to stay out in front of issues, this system will operate more efficiently than conventional systems.
Social customer support isn't only something you should consider; it's a must-have if you're using social sites to promote your brand. It shouldn't completely replace your other systems of customer support, but as your brand grows in popularity and is driven more by social outlets, it will become your primary source of dealing with customers.
Simon Campbell, a writer from a facebook ad campaign tool – Qwaya. He loves to write different topics about social media and participates in some communities and forums