If you are interested in working for a medical doctor or working side by side with other health care team members, then a job as a medical assistant may be your ideal career choice.
In fact, medical assisting is one of the most versatile and fastest-growing career paths in the health care field.
As a medical assistant, you'll use your technical and administrative skills to record vital signs, take medical histories and prepare patients for exam by a physician or a physician's assistant.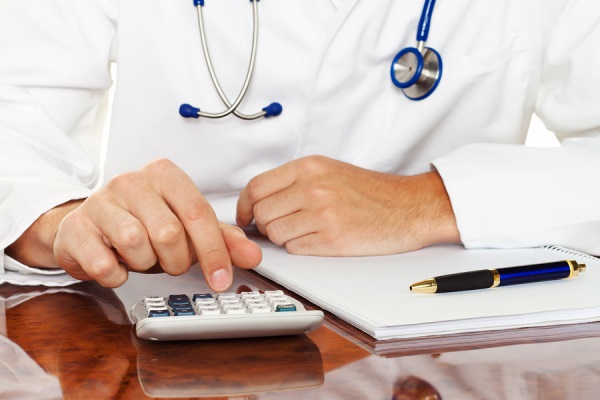 Potential Medical Assistant Job Opportunities include (Source: Csinow.edu):
Medical Administrative Assistant
Clinical Lab Aide
Front Medical Office Assistant Manager
Clinical Medical Assistant
Medical Receptionist
Medical Office Manager
Phlebotomist
Blood Bank Lab Assistant
Back Medical Office Manager
According the Bureau of Labor Statistics' Occupational Handbook, there are no formal educational requirements to become a medical assistant.
Whether you work in a large hospital, a small medical office or in a nursing home or assistant living facility, you'll need the right training to become a certified medical assistant.
While there is no surefire method to make sure that you will gain acceptance to the top medical assistant training programs, you can use the following steps to position yourself as a qualified and attractive candidate for admissions.
Create a school admissions plan with your guidance counselor. Your high school counselor can communicate with medical training schools on your behalf, write recommendations and help you select the right coursework for your training certificate. Your high school counselor will also recommend elective and required high school courses to help you prepare for your medical assistant training.
Take high school courses to prepare for your medical training. Your medical assistant program will offer clinical and medical training in areas such as: keyboarding and computers, medical terminology, laboratory techniques, coding and recordkeeping. Medical training admissions officers look favorably on candidates who have completed high school coursework in typing, English, biology and first aid. If you haven't taken prerequisite classes for admission to a medical assistant program, attend summer school to catch up and take the require coursework.
Get involved in extra-curricular and medical-related activities. By participating in patient-care activities at your local hospital or assisted living facility, you show the admissions personnel your commitment to patient care and medical assisting. As a volunteer, you will assist the medical staff with patient needs such as taking magazines and books to rooms, refilling ice and water cups or filing patient forms for nurses.
Get to know the key people at your medical assistant training program. To meet your student adviser and your future instructors, schedule a campus tour. When you visit the campus, you can talk to staff and the admissions director and discuss your interest in attending their school. Before you select a medical training program, however, be sure to discuss program costs, accreditation concerns and graduate employment or school completion rates.
Gather all the important documents needed to apply to the medical assistant program. Depending on your school and the state board licensure mandates, application requirements to medical assistant programs may vary. For admissions, most schools need a copy of your high school diploma or GED and proof of completion of any medical-related coursework.
About the author:
Presented by Computer Systems Institute