For marketers and brands, being visible on social media is essential.
Unfortunately, that's not always easy – people don't like being sold to on social media and will spot a dishonest or overly promotional campaign from a mile away.
So how can you organically grow your Instagram following while remaining on track with your business goals?
Well, there are a few, often overlooked techniques that can help you cut through the clutter and get in front of your audience on Instagram, even if you're just starting out.
Want to learn more? Then read on below.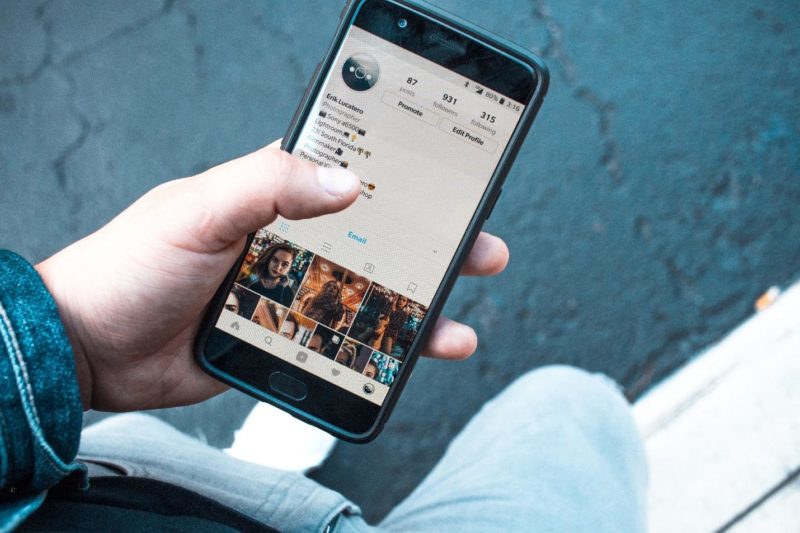 I Guess You Know It…but Quality Content is Key
If you want to make it on Instagram, you have to post content consistently. That part's not hard to figure out.
The problem is, just uploading photos and videos isn't enough.
With 95 million (and probably even more today) photos and videos uploaded each day, it's very easy to get lost in the clutter and not have your content seen by anyone.
In order to stand out from such a massive crowd of people, your content has to be at least a step or two above everyone else's.
After all, people come to Instagram to enjoy a particular aesthetic or images and videos, so it's important to clearly establish your own style and theme and stick to it if you want to maintain and grow your list of followers.
It will be a tall task trying to gain momentum on Instagram if your posts are all over the place, lack consistency, and don't have a clear focus.
And there's a level of professionalism that needs to be present as well.
You are providing your Instagram followers with a product – clearly defined images and videos that have a consistent theme and style – so that product needs to look good and stand out from the millions of amateur picks that are posted on Instagram each day.
Now, I'm not saying that you have to take a photography course to make it on Instagram (although that sure would help!), but at least knowing how to get the most out of your phone's images and understanding the basic principles of composition will go a long way.
Also, take the time to experiment with Instagram's filters and settings and don't just use the first generic filter that you come across.
This way, you're likely to discover a more unique aesthetic that works for you and your niche, making your images easier to recognize and putting them above most others.
And don't forget that you need to produce content consistently.
That means you can't post 4 pictures one day and then take a week off – your followers will have expectations for quality and also frequency, so make sure that you can deliver regularly.
Luckily, today, social media tools are abundant – there are plenty of visual planners such as Later, which can help you plan out and schedule your Instagram posts in advance, so you don't have to worry about them in real time.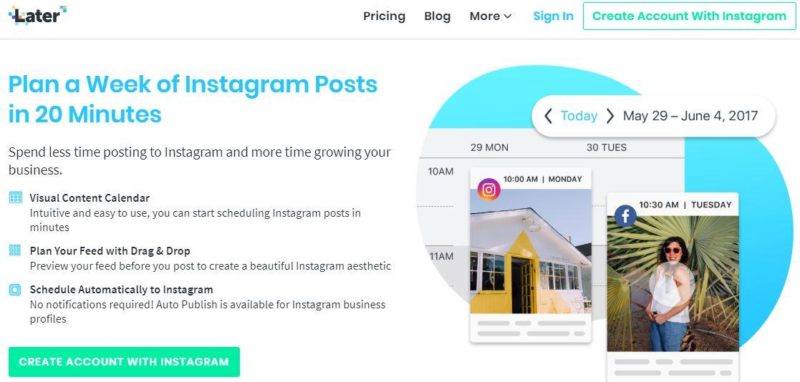 By taking the time to develop your core business values and setting clear expectations about what and when you post, you can gain a loyal following of people that respond well to exactly what you have to offer.
Moreover, having a solid base of followers means your brand becomes more visible for other influencers that want to collaborate, which can attract various social media proposals.
Do Captions Matter?
Instagram may be a visual-based social network, but that doesn't mean that all you have to do in order to be successful is post high-quality pictures.
Social media is, after all, built on engagement, so you need to make sure that your posts receive plenty of likes and comments because otherwise, they won't bring you any closer to becoming popular on the platform.
That's why captions are so important.
They allow you to add context, bring out your brand's personality, entertain your followers, and, most importantly, utilize call to actions to drive up engagement.
And since captions can be up to 2,200 characters long, you have plenty of space to make sure that your captions tell a compelling story.
Obviously, you don't need to use up all that length for each post – make the caption as long as it needs to be to grab attention, engage your audience, and enhance your content.
If you master writing Instagram post captions that showcase your brand and drive people to take action, your posts will receive much more likes and comments than they would otherwise.
And with engagement, Instagram will inevitably start placing your posts more favorably in people's feeds, occasionally even adding it to the Explore Page, which can help quickly skyrocket your number of followers.
Don't Forget Your Bio, Too
While this may not fall under the definition of "caption," your bio is another part of your Instagram profile that you shouldn't overlook.
Don't just write a short blurb in a few minutes and be done with it – a well-crafted bio can help you seem more professional and clearly explain to potential followers what your profile is all about.
A good Instagram bio will usually focus on what it can offer to the reader instead of talking about themselves, and will also include a friendly, yet engaging call to action that encourages people to click that follow button or to check out your store, other social media accounts, or email newsletter, which can help drive traffic to your business or blog websites.
All You Need to Know About Hashtags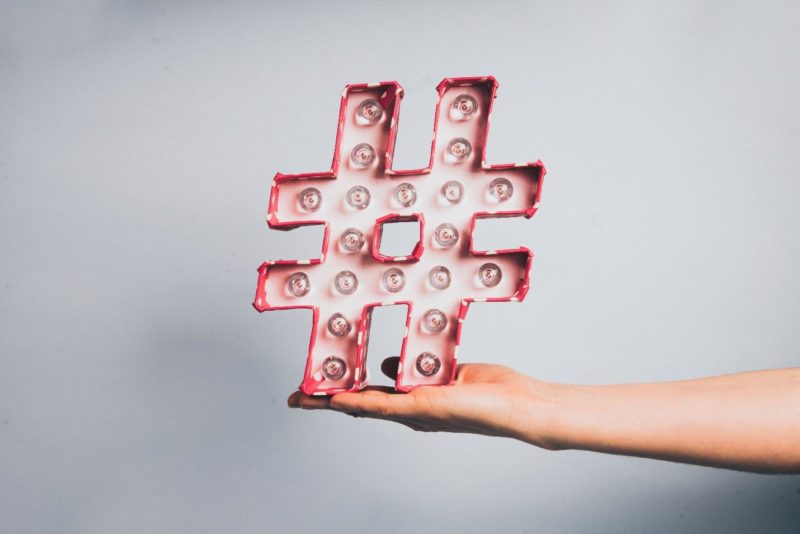 If you've ever been active on any social media platform, you probably know that hashtags are a big part of it.
Whether it's Instagram, Twitter, or even Facebook, hashtags allow to significantly expand your reach and consistently attract new followers, even if you're just starting out.
By conveniently categorizing all content, hashtags make it easy for Instagram users to sort new content and find what's relevant today.
That means that if you discover hashtags that fit well with your content and are relevant to your target audience, you can quickly grow your list of followers with every single post.
Considering that you can add up to 30 hashtags to each post, you can cast a wide net and reach different segments of your audience with each post.
But how do you come up with the best hashtags for your Instagram posts?
Instagram hashtags can be very diverse and differ from niche to niche, so you need to know exactly which ones to use to get your posts to reach your audience.
And while it may be tempting to just go with some of the more popular hashtags that are being searched for millions of times each day, that usually won't be very effective – don't expect to become an instant celebrity by merely adding #summer, #relax, or #cat hashtags to your posts.
Instead, look for hashtags that are popular in your niche and are often used by an active and engaged community – you will not only have a much better chance of attracting the right audience but will also have a much better chance of generating a response.
You need to put on your investigator hat and figure out what hashtags are being used communities in your niche and be active by liking and commenting on other people's posts.
Finally, don't fall into the habit of copying the same 30 hashtags for each post – this will hinder your potential for growth and start to look spammy real quick.
Hmmm…but When Should I Post?
Timing is an often overlooked part of an Instagram marketing strategy, but it can be one of the deciding factors in whether a profile becomes popular or not.
After all, if you publish your posts when your target audience is unavailable, it's doubtful you'll receive any significant engagement.
But how do you figure out the best times to publish your posts?
Well, the entire process has been thoroughly studied, to the point that it's now almost a science. Here's what an extensive study by Sprout Social found:
The best time to post on Instagram is Wednesday at 3 p.m., Thursday at 5 a.m., 11 a.m., and 3 to 4 p.m., and Friday at 5 a.m.
Thursday tends to be the best day to publish posts.
If you want to maximize your chances of engagement, working hours (9 a.m. – 6 p.m.) from Tuesday to Friday is your best bet.
Sunday is a very slow day for engagement, so save your best posts for other days.
Obviously, these insights aren't conclusive, and they can differ a little from niche to niche, but overall they're pretty reliable indicators of what you can expect.
Still, you should run your own tests to see what works best.
You might find that your audience has unique browsing habits and will respond better at different times than listed above.
If you have multiple people working on your social media efforts, you can use a team productivity app to help manage different tasks and plan out your posting schedule so that the content gets prepared in time.
Map Out Your Instagram Marketing Strategy
Finally, don't overlook the simple fact that your Instagram profile is a business tool and should be treated as such.
And just as with any other business endeavor, planning is essential.
You need to have clear goals and a step-by-step strategy for achieving them over a specific time period. Otherwise, you're no different from the millions of casual users that use Instagram to engage with friends and pass the time.
But how can you create an Instagram strategy that works?
Well, the first step is establishing what your end goals are. Once you understand what you're aiming for, you can try and figure out the exact steps for achieving it.
You can always find inspiration and ideas by looking at what the professionals in the industry are doing and dissecting their social media strategy.
Look at things that make them stand out – how do they communicate with their audience? How is their content different than everyone else's? What do their followers respond best to?
After you figure these things out, you can try and implement them to your own strategy. But don't blindly follow anyone's example – test out different ideas and see what works in your niche for creating the most engaging campaign possible.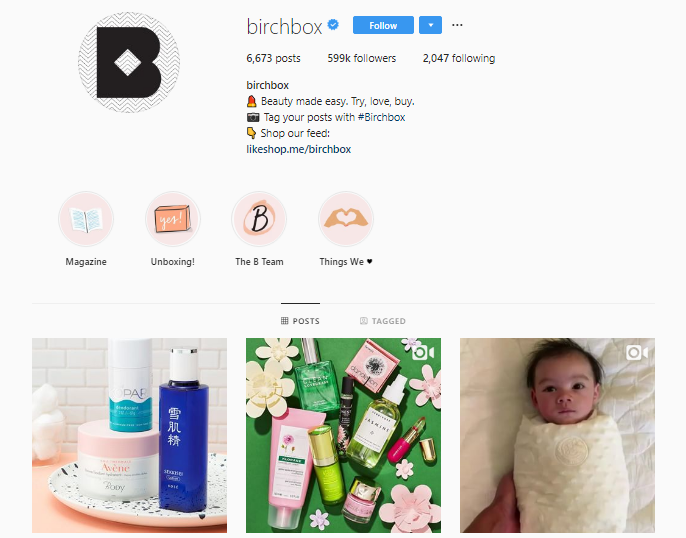 For example, you can check out Birchbox, a monthly beauty subscription box. They do a great job at encouraging their customers to use the #birchbox hashtag and share images of their newly arrived products on social media. It helps to drive up engagement, builds a relationship with their customer base, and helps reach a broader base of potential customers.
If you manage to get users to share content around your brand, the potential for growth is endless.
About the author:
Dave Schneider is the founder of LessChurn, churn reduction app. In 2012 he quit his job to travel the world, and has visited over 65 countries. In his spare time, he writes about SaaS and business at DaveSchneider.me.