If you run a business of any size, you can't ignore the huge popularity of social networking sites like Facebook and Twitter. In fact, in a world that's almost entirely focused on the web, ignoring social media could well be a fatal mistake for any company. So if you want to take full advantage of the benefits social media can offer your brand, how exactly would you go about that? Well, that's exactly what we intend to find out in this article: why should you build your brand with social media?
Social media and return on investment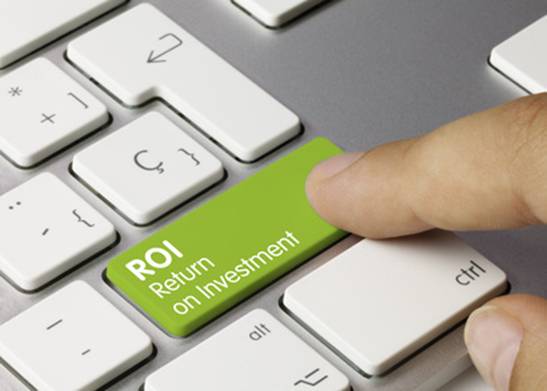 Photo Credit: https://www.flickr.com/photos/technicalpr/
For almost every business, the bottom line is the most important thing. That's why before you embark on a new promotional strategy, it's vital to understand what your return on investment will be. Luckily, there are a number of interesting stats available which should give you some idea of your potential ROI. Do remember, of course, that results will always differ based on many factors including your industry, consumer trends, and general demand. For example, multiple non-profit organisations have stated that for every $3.50 spent on Facebook ads, they gained one 'Like'. For Twitter, that price was $2.05 to gain a 'follow'.
Brand exposure with social media

Photo Credit: https://www.flickr.com/photos/jasonahowie/
Another key consideration with social media for brand building is how many people will actually see your ads? Without employing a specialist branding agency, it can be daunting to try and guess the brand-boosting benefits of social media promotion, so let's look at some stats which should reassure you:
70% of Facebook users said they were likely to buy a product via Facebook if it was based on their own shopping habits.
33% of Facebook users are fans of brands simply because they want special offers and discounts.
According to research, word-of-mouth advertising (like contextual advertising on Facebook) is 16% more effective than conventional advertising methods.
The effect of ratings and reviews
Social media advertising and promotion can work in a number of different ways. But if you don't have your own branding company available to help you, it can be confusing to try and work out what's effective and what's not. That's why the stats can be so helpful, and one thing they show is that ratings and reviews are highly influential. In fact, some of the best returns can be seen from ads that include a review from an actual consumer. Social media enables this type of advertising. Here are some stats:
Conversion rates are 20 – 30% higher for ads that display ratings or reviews alongside them.
If a product has high ratings, a consumer will be up to 55% more likely to buy it.
97% of consumers in the UK said they were willing to trust consumer reviews online and via social media.
90% of online consumers trust recommendations from people they know. Contextual advertising on Facebook does exactly this.
The bottom line
As you can see, the statistics speak for themselves. If you can develop a branding strategy built around social media – and ensure you explore key avenues such as ratings and reviews – you should see good results. The best thing about social media promotion is that it's totally flexible. If something doesn't work, it can be changed instantly. On top of that, with the right engagement levels, you don't even need to pay for social media advertising. It's no silver bullet, but it can be incredibly powerful when used correctly.
Andy Brattle is a Director at a leading Digital Agency in London, specialising in creative digital design and brand marketing services. He specialises in UX led, responsive design. Andy's passionate about the power of digital to influence user behaviour. You can follow him on Twitter.