Like it or not, your website's design has a shelf life. It might have been the greatest thing since sliced bread when it was launched some years ago, but to think that it offers the same returns on investment as it did earlier is wishful thinking. The ability of a website to impress and its overall functional efficiency is diversely proportional to its age. As a website ages, its efficacy takes a hit.  In this case, its time you gave your website a retrofit by make the necessary changes to its design that will bring back its lost glory.  So how will you know your website is well past its expiry date and needs a redesign? The answer is to look for the different signs of aging.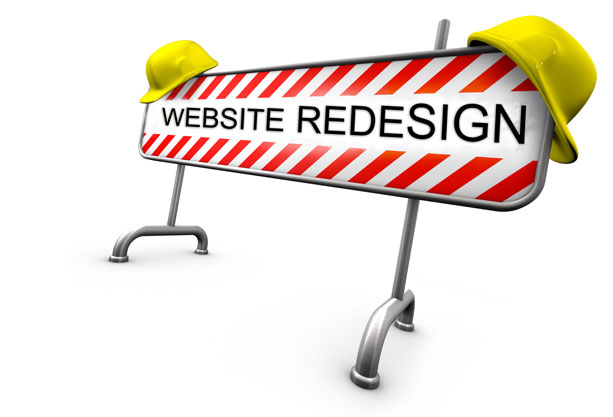 Let's take a look at five reasons that will scream, "your website needs redesign":
Your website's losing visitors
One major reason why your site might not be attracting visitors is bad SEO, but that's just one reason. Another reason could be the design is looking moth eaten. It's the same design that your target visitors are coming across every time they visit your website, and what's more it's the kind of design that haslost its appeal. Imagine you are visiting a particular site that has the same image peering at you from its Home Page, since the time you started visiting the website, won't you get bored of visiting the site after some time. A design that looks old and which looks like it's not been updated in a while is a turnoff and calls out to be changed, on the double.
It's miles away from any of the popular trends
There is a reason why product designs subscribe to the latest designing trends; it's because trendy designs work. Users identify with the latest trends and appreciate the fact that a product's design conforms to these trends. Your website is a product and as such it needs to be trendy as well. So, if your design isn't crafted using the flat design approach, or doesn't have any retro element or for that matter doesn't showcase design minimalism, there is a good chance it's not going to work. In a world populated by websites that showcase minimalism at its best, even a limited amount of design elements will seem like clutter. This is another reason why your website needs a refit; it needs to be infused with the missing trendiness.
The Bounce Rate is Sky High
If a large percentage of visitors land up on your site only to leave without visiting a second page, you're in trouble. This means your site has a high bounce rate and something is definitely wrong with it. It's not meeting user expectations and therefore it's imperative you take steps that will change this state of affairs. One of the better ways of doing this is by using analytics software to check what people are doing on your site, where they are clicking and which parts of your site are grabbing the maximum eyeballs and which aren't.
After this, you need to get started on the process of redesign, thinking of ways to persuade your visitor to delve deeper into the site. The redesign must ensure the pages of your site improve their engagement quotient and entice website visitors to spend more time on the site.
It's takes a long time to load
What's loading speed got to do with design? Plenty! If your design is packed to the brim with Flash and high resolution imagery, it might be taking its own sweet time to load. Your website visitors aren't going to wait around for your website to load; a website visitor is an impatient creature that has lots of options to choose from. If he thinks your site is wasting his time with its slow loading speed, he's going to move onto some other site. So, you must use website design as a means of improving your website's loading speed.  Using faster web servers, optimizing images andusing CSS sprites to combine multiple images into a single image for download purposes are just some of the many ways you can improve website speed.
It doesn't Look Credible
The competition in the online world has become tougher. Website's that don't look credible and trustworthy are rejected by their target audiences. If your website is missing out on the credibility front, it's time to give it an overhaul. What you must also do is ensure the design of your website has emotive appeal. It should speak to the users in their language and resonate with them. They must connect with it at some level so they are able to trust what it has to say. The right kind of images, clarity of purpose, a detailed Contact Us page, and useful user oriented information are just some of the hallmarks of a credible website.
If you are evaluating your website and come across these features, it's time to say goodbye to the old design and say hi to website redesign. If you have identified your website's design weaknesses, it makes logical sense to strengthen your website by redesigning it.
John Siebert is the President and CEO of TranquilBlue – A Web Design Tampa Company that focuses on all kind of website design, mobile app development and search engine marketing.