Striking the right balance for your company's customer service can be a challenge. You've equipped your sales team and call center representatives with the training and tools to provide world class customer service, but what about your website? Many site visitors are self-sufficient – meaning they would rather find answers on the website than call your customer service department.
Building a website that's as customer friendly as your call center must be a crucial aspect of your customer service strategy. Make sure you incorporate the following elements if you want a customer centric website.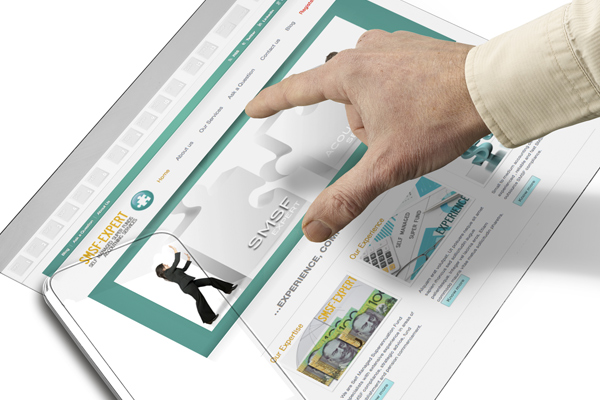 Must-haves for every website
A customer friendly website goes beyond describing your company's products and services. Your customers will expect to find the following features:
Contact information on every page
Include your contact information as well as a simple call to action on every page. The call to action could be as simple as saying, "Contact us for more information." Include a link that will redirect visitors to your contact page where they could submit an email form. Customers need an easy way to get in touch – that includes finding your contact information without leaving the page to find it.
Frequently Asked Questions
Build a FAQ page where you can compile a list of the most common questions and provide answers. A link to the page must be visible from anywhere on the site, so customers can find the page and get the answers they need. If you've built a larger than average list of questions and answers, include a searchable feature. This will let your visitors type in questions and receive answers without weeding through the entire list.
Customer feedback
Give your prospects and customers the opportunity to submit comments or ask questions through a customer feedback form. The form should capture the customer's phone number, email address, and mailing address. Not only does this let customers submit feedback easily, but it also captures their information so you can follow up via phone, email, or snail mail. Make sure to assign someone to manage requests as soon as they come in.
Offer live chat
It's easier than ever to integrate live chat into your website. Olark, Zopim, and other customer service software will help you effectively manage live online chats. Live chat is another way for prospective customers to get immediate answers to questions because they can communicate with a sales representative if they have a question while browsing the site.
If you decide to incorporate live chat into your website, make sure that you assign a team to deal with live chats only, and schedule training before you implement the service.
Scripted responses help to speed up the process but every team member must have excellent communication skills and be able to creatively solve customer problems.
The money you spend to make your site customer friendly is a worthwhile investment. Prospects are more likely to purchase your products and services if they can find the information they need, when they need it.
Jack Bishop is in online marketing. He enjoys blogging about ways small businesses can use the web to improve their customer base and the customer experience.