One of the many great things about running and owning an ecommerce site is that it's an easy and convenient way to promote and sell a product or service to anyone at anytime of day. Online purchasing is a popular way to shop and is expected to become increasingly popular over time; according to Forrester Research, U.S. online sales are predicted to grow steadily to $370 billion by 2017. While the future of ecommerce is promising, online shopping is competitive and like brick and mortar storefronts, owners need to continue to promote their product or services effectively in order to remain noticed.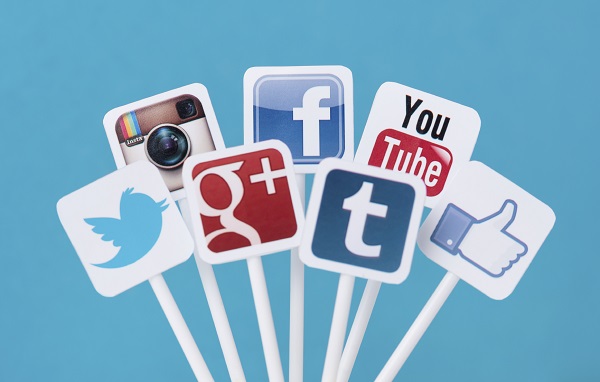 If you are looking for ways to promote, enhance, and get the most of your ecommerce site, make sure you're utilizing social media channels:
Social Media Buttons
Social media buttons (those little icons representing your favorite social media site) are an excellent and easy way for your customers to to share their latest thoughts, favorites, or purchases on sites like Facebook, Twitter, or Instagram. Not only is a quick click on a social media button a great way to receive feedback on a product, but it's a fast and easy way to advertise or promote your product or services through word of mouth and a majority of consumers trust the opinions (and purchases) of their peers.
Using the Right Social Media
There are an abundance of social media sites that you could utilize on your ecommerce site and the broader your audience, the more overwhelmed you may feel about how much and which sites to use. Consider your product or service and your target audience. If you haven't already done your research, it's time to look at what sites will be most advantageous for your ecommerce site. If you sell a craft item, for example, you're more likely to get more out of a site like Pinterest and Instagram than a networking site like LinkedIn. Experts recommend that regardless of the demographics surrounding your customer base, Facebook should be included (considering that it has over 1 billion users).
Get Creative
According to Best10WebsiteBuilders.com, using a little creativity with a social media channel can boost your ecommerce site in a big way. Take Instagram, for example, with consistent posting, the right filter, and an appealing composition, your followers (potential and existing customers) can take a look at new and upcoming products and enthusiastically share with their friends. You can also encourage your customers to share product photos to their Instagram accounts, host a contest, or make up some kind of incentive (such as a discount).
Your social media channel also offers a perfect opportunity to interact with your customers in "real time", such as responding to feedback or reviews on Facebook or even posting videos or pictures depicting specials or promotions. In addition to being creative, it's important to be open to change, experiment with the way you interact with your customers, and stay on top of and ahead of social media trends.