Marketing has always been a staple tool for businesses looking to increase their reach and achieve greater success. First came traditional media marketing and advertising before the arrival of digital marketing with tactics such as email marketing and online advertising. However, continuing on an upward trend, now is the time for social media marketing.
The number of people using social media is continually growing, with a staggering 78% of the entire US population having at least one social network profile in 2016. With such a high proportion of people now heading online, this is a massive opportunity to get people's attention and interact with users who perhaps wouldn't encounter your business through traditional marketing methods.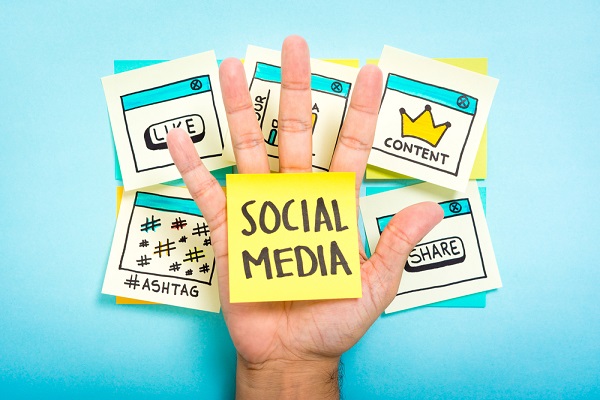 Tech-savvy businesses recognise this potential and are always looking for new ways to reach larger volumes of potential customers. Social media is a brilliant way to get exposure and spread the word about your brand – when done right, social media can be the key that you need to unlock the success of your digital marketing campaign.
But why is social media management so important?
Social media marketing is all about the user experience. It is unique among digital marketing strategies thanks to its strong focus on the benefits for the user as well as those for the brand. The most effective social media marketing campaigns are the ones which focus on people in place of advertising and develop meaningful relationships with real people by paying attention to the needs and wants of customers.
The growth and success of a social media campaign are intrinsically linked to user satisfaction. Once you start using social media to interact with your customers, you are much more likely to then get recommendations through likes, comments, tags and shares. All of this is working to organically increase your online presence – a must for any brand looking to implement a successful digital marketing strategy.
Another benefit of social media is its immediacy. Social media allows you to reply and respond to any queries, comments or issues raised by your customers in real time as soon as they come in. As well as helping out with customer service, this also has a knock-on effect, allowing other users to see first-hand that you have an active and engaging online presence. This encourages people to get more involved with your business and keeps them coming back in the future.
So how do you make sure that your social media marketing is moving in the right direction?
Successfully navigating the world of social media is a task that can be tricky and time-consuming – but it needn't be this way.
Social media management is the ideal way to keep track of your social media strategy. Stay on top of content and interaction while avoiding the temptation to get sucked into wasting endless hours scrolling through social media!
The best social media marketing campaigns include a unique mix of advertising and engagement, striving to strike a balance between the two. Intersperse sales posts with fun content that customers will enjoy seeing. You should also be working to increase user's levels of interaction with both your posts and your business as a whole. After all, the real purpose of social media marketing is to attract users with the aim of converting them into potential customers.
If the world of social media has still got you scratching your head in confusion, it may be worth investing in the help of a professional. After all, your social media profiles are as much the face of your business as your website is, so it is essential that you get it right. Social media management needn't be an arduous task – create a digital marketing strategy, get stuck in, and start your business on the road to marketing success!