If you haven't had a chance to go through the 2012 Global Entrepreneurship Monitor Report , do so now! It offers some fascinating insights into home based businesses and entrepreneurship. It states that 69%of US entrepreneurs start their businesses at home and most of them go on operating their businesses from their homes, even after they have established a name for themselves.
Now, we could go on and on about this survey and many of the interesting factoids it throws at us. But, we are not talking about this survey; what we want to talk about is the impact of social media on these businesses and why it makes sense for these 69% home based businesses to make use of social media.
Home based businesses can think of social media as a complete marketing channel. If they've got their social media strategy all figured out, there is no reason why they should invest in some other form of marketing. Their social media marketing will help them earn brand recognition, credibility and if needed, authority as well.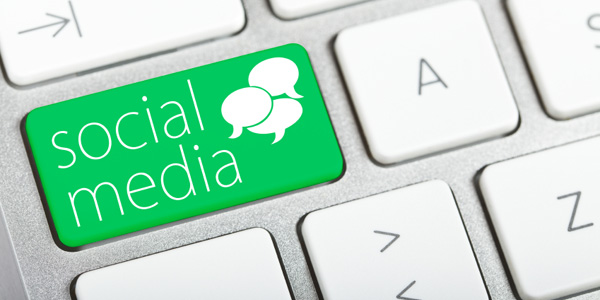 So let's take a closer look at how social media marketing is not just good, but great for your home based business:
Helps you Create a Buzz in the right quarters
With over 1 billion active users on Facebook, over 200 million active users on Twitter, more than 160 million active users on LinkedIn, and more than 350 million active users on Google+, you can't afford to ignore these social media networks.  By marketing your brand on these networks, you are exposing it to a mammoth and ever increasing audience. What's more you can create messages to suit the interests and preferences of different target demographics.  You don't have to adopt the one size fits all policy as far as your marketing message is concerned. You can divide your target customers into groups with the same likes, interests and preferences and create a message that has a slam dunk effect on them.
Better rankings on SERPs
Social signals have a huge role to play in SEO. Social media marketing acts as a catalyst for these signals. When you market your brand name on social media, what you are actually doing is making sure that your content is shared with and by a large number of people. As a result, you keep adding to your kitty of 'Likes', 'retweets' and '+1's', which essentially are social factors that act as ranking signals for search engines. If you get your social media marketing right, there is good chance that your online presence will earn more visibility on SERPs.
Managing brand reputation
Home based businesses cannot afford to let their reputation go down. They can use social media to improve their reputation, get the negativity down and positivity up. Social media is an online meeting place, where people discuss, their likes and dislikes with friends on their network. If a particular person has used the products or services offered by your home-based business and he hasn't liked it, there is a good chance that he will share his experience with some of his friends on social media. This is something that is going to damage the reputation of your home based business. Social media allows you to engage with existing and potential customers on a one-to-one basis allowing you to understand their needs better and know why they didn't like your product or service. In the event they do not like your products and services, you can take immediate corrective action to manage their disappointment and offer a solution in the form of a refund or an improvement or something else.
The fact that you can be in touch with your customers all the time on social media, allows you to manage your reputation.
Building authority and Brand Trust
Why would somebody use the services of a home based business and not an established company in a particular niche? The answer lies in creating brand trust. Home based businesses need to work within a clearly defined budget and therefore cannot invest money in long drawn out customer outreach programs or spare money for an advertising blitzkrieg that has been specifically created to generate brand trust. But what they do have is social media. Social media helps these businesses create brand trust by building niche authority. By sharing meaningful content, a home based business can communicate thought leadership, which in turn helps them build the kind of authority that not just creates brand trust but also brand loyalty.
The benefits of social media are only limited by your imagination. If you use it to well, you can compete against the big boys of the niche, and if you use it really well, you can even beat the big boys of the niche at their own game.
Jeff Davis is living in California and currently associated with Quick Laptop Cash – A place for selling a laptop online. He has been into this field since last 6 years and responsible for troubleshoot issues; interact to discuss projects, technology solutions. When he is not working, he enjoys hanging out with his beautiful wife.