I must confess. I'm one of those bloggers who have invested so much time writing and publishing 502 quality guest posts across hundreds of blogs, in 2012. And I'm more than delighted to share my struggles, which definitely have brought in good tidings for me.
I can recall when I first launched my blog in July, 2011. I struggled day and night to drive real-time readers, or even make a living online. It wasn't easy, but guest blogging changed my life – my business and I'm here to share the 7 lessons learned.
This post is more like a case study, which is ideal to help you take action immediately. Anyone with a sound mind can achieve success online – it has more to do with WHO YOU'RE than WHAT YOU DO. Here we go: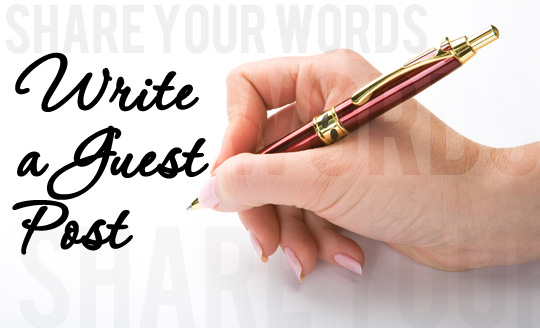 1. Lesson one: You can do BIG business with a new blog
After 4 months of starting my blog, I decided that it was time to pitch an article idea to a renowned blogger. You already know those bloggers with thousands of monthly readers, email subscribers and social media fans. A 4-month old blog is still a young lad, no matter how much traffic it's got.
I had confidence. So, I gave it a try and to my utmost surprise, my guest post pitch was accepted. The night I got the message, I didn't sleep till 1.00 pm.
I wrote with every ounce of my being and within 3 hours, I was done. That same night, I sent the guest post over for review and, it was published within 7 days.
That single incident boosted my ego as a guest blogger. Because when the post went live, 67 persons joined my email list in 24 hours. I don't allow RSS subscription, so that's out of the way. Also, I got a $3,400 writing gig from a social media blogger who decided to hire my writing service.
To me, $3,400 was a BIG cut back in the day. Because I hadn't made a single dime yet, from my blog. Guest blogging taught me that "you can do BIG business with a NEW blog" if you persevere.
2. Lesson two: Working hard is a myth, work smart instead
You've to work hard, right? I might as well write a full-blown blog post on this controversial topic, but let me quickly show you how to repurpose your blogging business for success.
You see, I had earlier thought that hard work is the same thing as waking up early, writing a blog post and tweeting away. When Pinterest joined the league, I also joined.
I was doing all those – because I believed in working hard. But if you look at the lives of Super Affiliates and successful bloggers, you'd discover that 85% of these people spend most of their time traveling around the world.
I know this because one of my friends who run a 3-year old blog makes at least $8,000 from his blog monthly. I'm more of a hard worker than he is.
He usually updates his blog every Tuesday, because studies revealed that Tuesdays are right for engaging with readers – since their minds are still virgin, unlike Thursday or Friday, when they've accumulated a lot of clutters into their minds.
He spends more time with his wife and their lovely kid. I'm not telling you this, so that you can become lazy. On the contrary, I'm admonishing you to work smarter.
If I had known the truth about working smart, rather than the long-held myth; hard work, I'd have achieved more success with my 502 guest posts. In other words, get to know your target audience more.
Don't just email your subscribers anytime you want. Find out when they're active on social media networks and then, take advantage of that moment – you'd get better results.
3. Lesson three: Guest posting without a definite goal is waste of time
Guest posting can be effective, but if you don't start off with a definite goal, you'd waste precious moments and complain when results fail to appear. Although, goal setting is an integral part of running any business (off and online), the effect is prominent when you're a blogger.
As a blogger, you make decisions every day. What topic to write about, how to start the first sentence and where to pitch a guest post idea. The truth is, if you don't have a guide, detailing the steps you ought to take; it'd be a total mess. Oops!
The lesson is simple: Get a notepad and pen. Write down your core objectives and plan your life. Don't allow the ugly circumstances happening around the blogosphere deter your progress. As you move into New Year, don't blog like a blind man – blog with a definite goal!
4. Lesson four: You need a sales funnel if you sell a service
Basically, a sales funnel is "that" channel that potential customers/clients have to go through, before you introduce the real product to them.
For product owners, sales funnel is a common term, but for freelance writers like me, graphic designers, software developers and other freelance contractors, majority of them don't have a sales funnel.
Inasmuch as you want potential clients to hire you, you've a role to play to convince them. Because there are thousands of competitors who are waiting to grab your next door client. You need a medium to further strengthen your relationship with potential clients.
Get started by giving away valuable whitepaper or short report for free. Ask a potential client to download your "buzz piece" in exchange for his or her email address. Also, if you can create a "Start Here" page on your blog, it can be helpful for beginners and new visitors on your blog.
5. Lesson five: Attracting clients is the best way to grow online
There is a big difference between 'attracting' and 'driving' traffic to your blog. To a large extent, to attract the right people on your blog, it calls for savvy content marketing. Where you identify the need of your target audience, and craft quality content to meet the needs.
The content isn't limited to articles or blog posts alone. Record podcasts, create videos, create a short report or e-book. Interview industry leaders and use the content to build your list.
People love interesting interviews that are practicable. As bloggers, 80% of your time must be spent working on projects that can attract people naturally.
Don't be like TV advertisers whose ultimately aim is to sell you their product, without first, knowing what you want. Of course, if you've a budget for advertising, go right ahead and give it a shot.
But ideally, spend adequate time working on passive traffic generation strategies, because it can grow your business faster.
6. Lesson six: Quality content is King, Marketing is Queen!
You've heard that several times, "content is King" and it's become a part of your marketing life. But I don't quite agree with that (I'm stubborn, I accept).
Any content can't be crowned king, except it solves a problem, adds value to what people already know or debunk a myth like I'm doing with this post.
So, allow me to paraphrase that line; "quality content is King, Marketing is Queen!" This shows that content no matter how valuable and rich can't survive on its own.
Just like a King can't function effectively without a Queen, you need marketing to excel. If no one reads your content, you've succeeded in making fun of your writing genie. Whenever I publish a new blog post, I'd quickly write a guest post to promote it.
Building contextual links to the post via a keyword-rich anchor text is still recognized by Google, and effective. You just have to minimize keyword stuffing, but please don't ignore keyword research and right placement.
The lesson is this: when you write quality content, don't stop there. Top up your content by promoting it via twitter, Facebook and guest posts. That's my style and secret. What's yours?
7. Lesson seven: If you don't build a responsive list, you're not in business.
I've promoted clickbank affiliate offers in the past. One thing I gained from those so-called gurus is that building a list is vital, if not mandatory. As I made a shift into blogging and guest posting, my mindset changed drastically.
The truth is, the money is not in the list, and has never been. Instead, "the money is in the relationship you've cultivated over time with your subscribers." From the get-go, don't add a single email lead to your autoresponder campaign unless you're ready to cement the initial relationship. Period!
That also explains the #1 reason why someone with a 10,000 email subscribers can't generate $500 from this rare marketing gem, whereas I built a list of 250 in 2011, which responds to my email letters and buys my digital products.
What can you learn from this? I don't know how I can survive the competition and Google's frequent algorithm tweaks, if not for my friends and fans (email subscribers), whom I owe my entire being. But you need to get started collecting leads.
Afterward, engage them with exclusive content. That's all you need to get your brand taped in their minds. And when it happens, "money would begin to flow into your bank account profusely."
What's your lesson?
I've shared mine. What else can you add to the guest blogging mix to help fellow readers stay on course? Please share your comment below – I can't wait to reply you. See you ahead!
Michael Chibuzor is a professional guest blogger. His guest blogging service can help you reach the target audience, build your list and generate sales. Visit his content marketing blog to hire him.