Social bookmarking sites are one of the best methods to get instant backlinks for your blog. Normally, social bookmarking site has high PR because of its huge content base from the users if our post get featured on its home page we can easily get a free link from PR 7+ site, Digg is the best example for this.
But you cannot gain the same advantage in driving traffic from all social bookmarking sites; each will differ from one another because they are made for specific niches so you have to choose the best social bookmarking site that suits for your blog.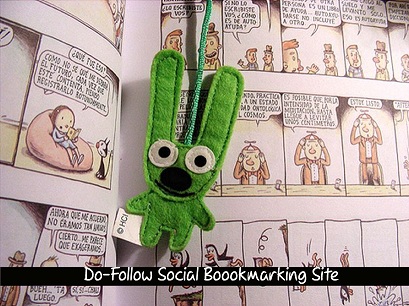 In this post I compiled a list of few social bookmarking sites which is fully dedicated for bloggers and online marketers so if your blog falls in these categories you can submit your blog articles there to gain exposure and engagement with other marketers and bloggers.
One of my favorite social bookmarking and community sites that have a great potential to gain exposure, and to engage with bloggers around the world. It's not only a bookmarking site it has improved a lot by time and has become the best community site for bloggers and internet marketer.
They are best known for their affiliate promotions and guest post competition. They frequently offer many contest with their readers joining hands with other best sites in this business.
A very dedicated social bookmarking site for all internet marketers and webmasters. It covers wide range of topics such as blogging, SEO, wordpress, link building, copy writing, domains, PPC, Google, Bing etc. Spamming links is strictly prohibited there so always try to submit link which will be useful for users otherwise they will permanently ban your account.
3. Sphinn (MarketingLand)
A complete social bookmarking and discussion site for internet marketers, a quality product of SearchEngine Land. Due to some issues they had changed the name to marketing land. Once you submit the blog links, sphinn approval team will manually review the link for spam and other things, if they thing that the link you submitted will be useful for their users they will approve your submission.
It is a dedicated social bookmarking site of news and tips for small business owners. It covers topics regarding marketing, SEO, finance, management, tech and startups. You just need 20+ votes which is comparatively small to get your article featured on its home page
It is a repository of tutorials that are aimed at programmers, web developers and any person who is interested in the World Wide Web in any way. It has around 25000+ registered users and you can able to create groups or community of your niche and share post to your members instantly and easily.
A page rank 3 social bookmarking site which is very less known in blogosphere. Important thing in this club is, it has Adsense revenue program so you can add your Adsense code in the links you submit. You can make good money by submitting links to this site but the hardest part is you need minimum 70+ votes to get featured on homepage.
Enjoyed reading this article? Share our article with your social networking friends and if you know any sites which will be helpful for bloggers, please share with us in comments.
This is a guest post by Ron Davis. A freelance blogger and a passionate social media marketer, who is currently working on the site Gravity forms discount code where you can buy gravity forms at 40% off.