When it comes to starting up your business or growing it with the help of employees, one of the most underappreciated departments and teams you can have is the financial department. While it's critical during the mid to late stages of your business growth, it's often forgotten when you're a startup due to the availability of cloud accounting services and outsourced accountants.
However, it's not a role that can forever be replaced by a computer. Financial gurus will always exist and they can do a better job than any computer. Not only will they help you manage your finances with basic tasks such as budgeting and monitoring incoming and outgoing, but they can also forecast expenditures and future growth and how it will impact your financial situation.
However, a good financial team isn't centered around just a single person. It requires a team that is capable of dealing with any and every task you throw at them. To help you out, here are the key members that any financial team should contain.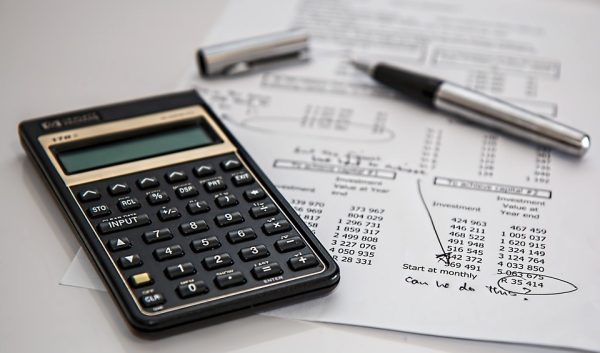 The Payroll Manager
When you're a large company with hundreds or even thousands of employees, managing a payroll becomes a tricky task which can be time-consuming. Any mistakes made are going to become problematic, and it takes a dedicated payroll manager to be able to deal with the pressure. Luckily, services like Portfolio Payroll are fantastic for finding the right payroll manager to add to your financial team whenever you decide to upgrade.
The Sales Ledger
Sales can be tricky. These team members need to work together with marketing departments in order to calculate all of the sales your company has made and they also need to chase people down to pay invoices. It's an unforgiving and strenuous job, especially when you make thousands of transactions each week that all need to be recorded.
The Purchase Ledger
Whoever is in charge of purchases needs to communicate with the rest of the office in order to get ideas on what to purchase, how to restock certain items and they also need to be logged in the budget. These team members will also help you calculate a budget for each department in your office, and will allocate funds to each team.
The Insurance Manager
Insurance is something that every business needs, and the number of papers that you need to go through and read can be daunting. With all the small print and the terms and conditions that need to be dealt with, it makes sense to hire someone whose specific purpose is to ensure that the entire business is protected.
The Tax Manager
Lastly, we can't forget about paying the taxman their dues. Managing taxes is an incredibly important and specialised task because it requires a lot of accounting knowledge in addition to law. Hiring a specialised tax manager is the key to having a smooth business when you start to make thousands of transactions a week, and it will help you avoid any kind of problems with the law.