When you're working from home, distractions are everywhere. Most people find it's important to have a space where you can work, distraction free. Typically, having a workspace that's clean, tidy and yet nicely set-up can help you to feel more motivated, happier & more productive.
We've selected a showcase of beautifully designed home offices, that either keep the distractions to a minimum by having a clean, minimalist feel or that help the creative juices to flow by surrounding the space in art & interesting design.
By Vince Welter
By son di
By lafemmme
By sandercw
By chargerfun
By nkeppol
By psleda
By Mitch Haile
By raw_reflex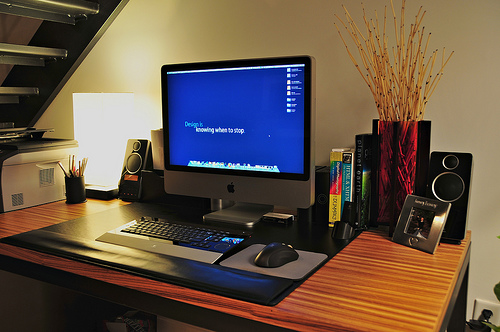 By nycGRAEME
By Cold Eskimo
By Dehlz
Dan writes for The Handpicked Collection and The Handpicked Foodstore. Outside of work he studies graphic and web design and tries to improve his Photoshop skills.